TikTok's popularity and app usage have skyrocketed in just a few years, with 1 billion active users worldwide as of April 2022. In our previous post on TikTok basics, we explored the reasons for the app's popularity and how brands can market on the platform. In addition to those tactics, investing in paid advertising on TikTok can further enhance your brand's impact on its audience.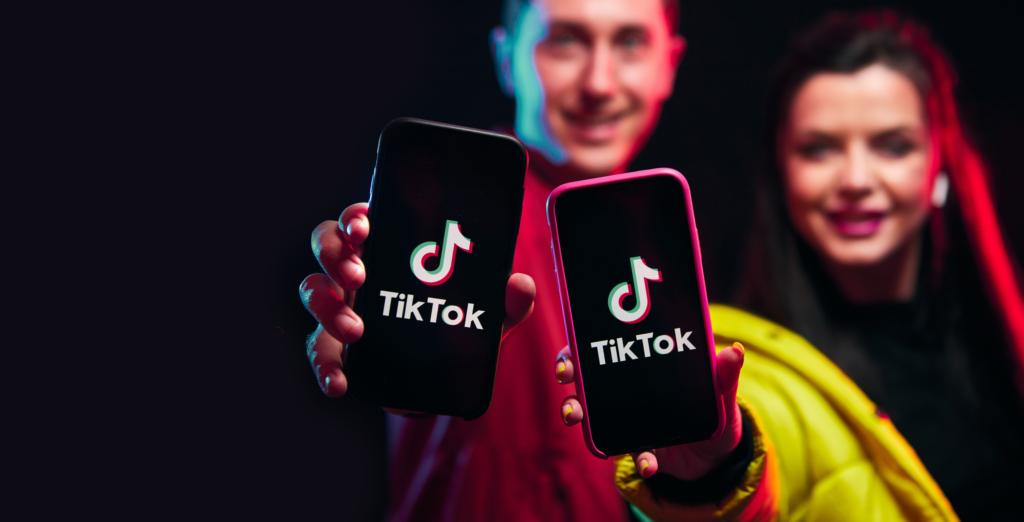 TikTok ads could be an excellent addition to your social media advertising strategy due to the app's immense popularity.
However, advertising on TikTok differs from advertising on other social channels. This post provides a comprehensive overview of TikTok advertising, including the types of ads you can use.
👉🏼 Additional reading : 18 Best Email Marketing Software for Affiliate Marketing in 2023 (Updated)
Unleashing the Power of TikTok Advertising: Which Brands Thrive on the Platform?
Numerous brands, such as Chipotle, Guess, and Fenty Beauty, advertise on TikTok. These brands share a common characteristic – their products seamlessly fit into TikTok's video format.
By showcasing their products in action, TikTok advertisers can effectively convey a lot of information within a short video clip. While this format might not be suitable for B2B brands selling complex-to-demonstrate services, it is ideal for B2C brands seeking to break away from static advertisements and share captivating content.
Types of TikTok ads
The TikTok ads platform offers numerous advertising options to effectively reach your target audience and convey your message. Here are the various types of ads that you can run on TikTok:
In-feed video – These are ads that appear among the native news feed of TikTok users on the "For You" page.
Brand takeover – This type of ad allows you to dominate the conversation as your message takes over the whole screen for a few seconds. It then turns into an in-feed video ad.
Spark ads – TikTok rolled out this ad type in 2021, giving brands the ability to sponsor popular organic content that relates to their products.
Image ads – Brands can place image ads in videos that appear via TikTok's news feed apps: BuzzVideo, TopBuzz and Babe.
Video ads – These ads are full-screen videos of 5 to 60 seconds that appear in a user's "For You" feed.
Pangle ads – Pandle's video platform integrates with TikTok to offer video, native and banner ads, but this feature is available to only specific countries.
Carousel ads – These ads include up to 10 images and appear in TikTok's news feed apps.
Branded AR content: Your ads can take the form of branded stickers, lenses, and other AR content that TikTok users can incorporate into their videos.
Hashtag challenge: These ads appear in the app's "Discovery" section and encourage user participation.
Sponsored influencer content: With this type of TikTok advertisement, you can convey your message through sponsored content created by an influential TikTok user.
👉🏼 Additional reading : Why Countries Are Trying to Ban TikTok
Mastering TikTok Advertising: A Step-by-Step Guide to Setting Up Your Ads on the Platform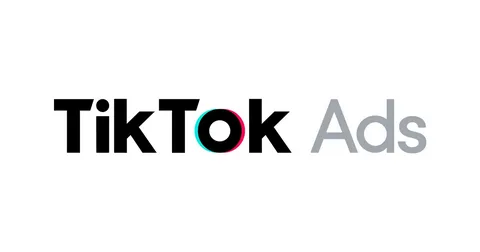 After learning about the different types of TikTok ads, it's time to explore the process of setting them up through your TikTok ad account.
Step 1: Establish Your TikTok Ad Account To begin, create an account on the TikTok Ads Manager platform.
First, select your billing country or region, and then indicate whether you're using the account for a business or personal purposes. Once finished, click "Next."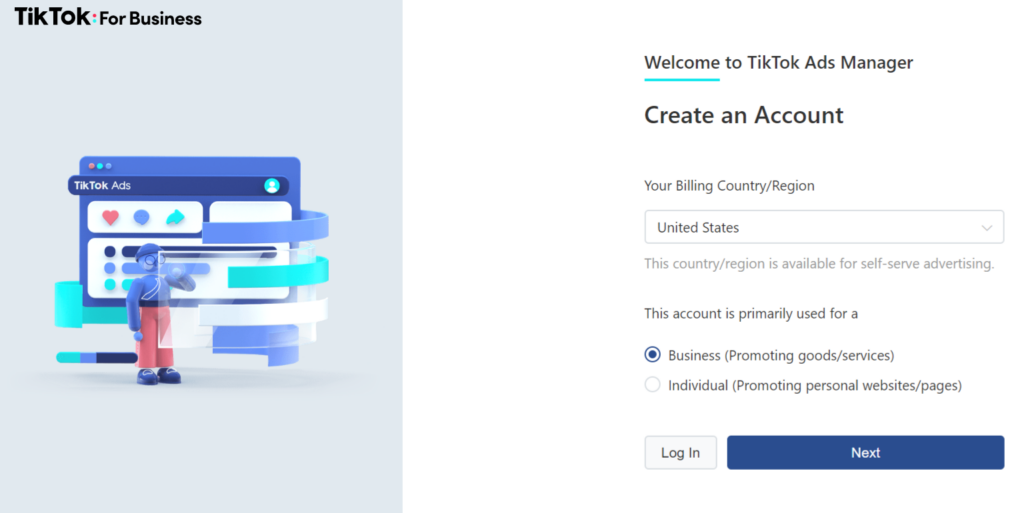 Enter some basic information such as your email address and password. Then enter a verification code sent to your email. If you choose to sign up with your phone number, then you'll need the verification code sent to your phone.
Confirm that you agree to the terms and conditions, then click on "Sign Up."
After your brand is approved, log in to your dashboard and complete the initial account setup according to the given instructions. Then, proceed with the following steps to create TikTok ads:

Step 2: Establish and Install the TikTok Pixel.
Next, you must install the TikTok Pixel – a code snippet on your website that tracks site events, such as user origin, device information, and location.
Select either "Standard Mode" or "Developer Mode" and create your Pixel by establishing a "Web Event" in your TikTok Ads Manager. Before deploying the Pixel, ensure that you review your cookie consent settings. Finally, copy or download the Pixel code and insert it into your website header.
👉🏼 Additional reading : 10 Of The Best Shopify Themes In 2023 to Help You Convert More
Step 3: Create a new campaign
Create an ad campaign under the "Campaigns" tab and clicking on the "Create" button.
From here, you will be able to select your campaign objective, such as driving traffic, conversions, or app installs.
Step 4: Establish an Ad Group Establish an ad group to specify your ad audience, campaign budget, and ad placement.
Select the type of promotion or objective: Choose either "App Install" or "Website" as your type of promotion.
The placement of your ads on TikTok and its partner platforms is determined by the ad placement option you select. If you're new to advertising on TikTok, you may opt for "Automatic placement," which allows TikTok to place your ads for optimal exposure and value. Alternatively, you can manually place your ads on TikTok and its news feed applications.
Activate the "Automated Creative Optimization" option to allow TikTok to generate multiple versions of your content and analyze their engagement levels. You may disable this feature at any time.
Determine your target audience:
Select the target audience for your advertisement by specifying their location, gender, and age group. You may also designate user languages, incorporate individuals with specific interests, and include those who have previously engaged with your content.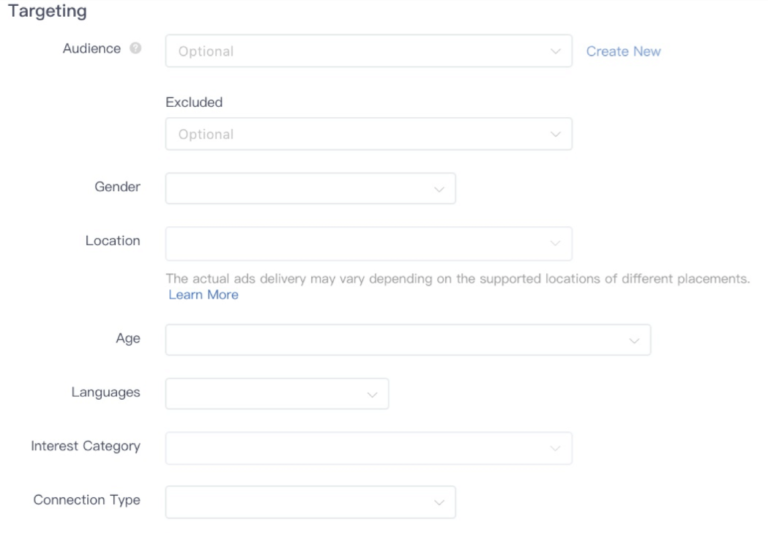 You may opt for standard or accelerated delivery. With standard delivery, your ad will be displayed during peak traffic times throughout the ad delivery period, and your ad budget will be evenly distributed over that period. Accelerated delivery, on the other hand, prioritizes maximizing the number of views your ad receives by allocating your ad budget as quickly as possible.
Step 5: Generate a new advertisement.
Once you've established your ad group, you can create your first advertisement. TikTok allows you to upload either a video or an image file as your ad's creative material. For optimal outcomes, adhere to the suggested ad specifications. This will guarantee that your ad is visually appealing on TikTok and all affiliated platforms.
Upon completing an ad that meets your requirements, you will be presented with a preview of how it will appear to TikTok users. This will enable you to determine if any adjustments are necessary before submitting it for review.
You can also further personalize your ad by assigning it a name that distinguishes it from other ads in the same ad group. Then, create a concise ad text ranging from 12 to 100 characters to effectively convey your message. This text will be displayed above your ad.
Next, select a suitable call to action depending on your intended audience response. You can prompt them to "Sign Up," "Download Now," "Contact Us," "Book Now," "Shop Now," "Apply Now" or "Learn More." Finally, click on the "Submit" button to complete the ad creation process.
Utilize TikTok Promote to Enhance Current Ads
TikTok Promote is a paid function that allows you to improve your video content by selecting a goal, such as video views, website visits, or new followers. Select your preferred audience, establish your budget, specify the ad duration, and initiate your promotion.
Step 6: Evaluate Your Ad Performance.
Launching your ad is just the beginning; it's important to monitor its performance to determine its effectiveness. TikTok offers native analytics that display your ad's performance metrics, including impressions, clicks, conversions, and other relevant data. Additionally, you can test and compare different ad creatives and placements to determine the most effective approach for your campaign.
What are the Costs of TikTok Ads?
TikTok's pricing algorithm is based on a bidding model, and the company closely guards its pricing methodology. At a minimum, daily campaign-level budgets must be set at $50, and ad group level budgets must be at least $20 per day.
TikTok advertising best practices
To get the best results from your TikTok ad campaigns, follow these best practices:
Stay on brand
TikTok users respect authenticity, so make sure your ad content is true to your company's values and conforms with your branding.
Be direct
Yes, TikTok allows you 60 seconds to make your point, but videos of 21 to 34 seconds are best for boosting conversions.
Keep it vertical
Videos with vertical orientation outperform the square or horizontal format, with a 40% boost in impressions.
📚 Learn more: