Retailers and experts agree that selecting the right Shopify theme for your store is crucial. With numerous stunning ecommerce websites available, it's essential to choose a theme that will leave a lasting impression on your customers.
Your store's appearance can significantly impact its professionalism and style, so selecting a suitable Shopify theme is imperative. In fact, it can make or break your online store. Here are some of our top picks.
👉🏼 Additional reading : 18 Best Email Marketing Software for Affiliate Marketing in 2023 (Updated)
Ella – Multipurpose Shopify Theme OS 2.0 is a popular premium Shopify theme that is designed to work with Shopify's latest version, Shopify 2.0. It offers a variety of features and customization options to create a professional and unique online store.
Some of its key features include a responsive design, multiple homepage layouts, a drag-and-drop page builder, and a variety of pre-built pages for different purposes. It is also optimized for SEO and includes support for multiple languages and currencies. Overall, Ella is a versatile and flexible Shopify theme that can be used for a variety of online store types.
Kalles is a well-established Shopify theme renowned for its versatility in the e-commerce industry. The theme provides a wide range of designs to choose from, but in case none of the pre-designed options suits your preferences, Kalles offers customization options to tailor the theme to your specific needs.
This feature makes it an ideal choice for individuals who desire a visually appealing and user-friendly online store, regardless of whether they have an existing website or are starting afresh using Kalles' exceptional platform.
Minimog, the newest Shopify theme from FoxEcom, is the ultimate solution for creating a high-converting and customizable online store in no time. This theme is free and comes with exclusive apps that unleash your store's potential without additional fees. With Minimog, you can sell anything, from clothing to electronics to POD, thanks to its vast array of ready-made layouts, elements, and components.
The exclusive app FoxKit provides Minimog with advanced sales-boosting and conversion rate optimization features, including powerful social media integrations and SEO tools. This Shopify theme offers more than just three theme variations like most free Shopify themes. It provides a plethora of content blocks that can be effortlessly mixed and matched to create a stunning webpage quickly, with more updates on the way.
Each of Minimog's theme variations has a Demo Store that allows potential buyers to explore the theme's essential features and design. With Minimog, take your business to the next level with ease.
Venedor is a high-performing Shopify theme that prioritizes speed and is equipped with dynamic promotion sections that drive impressive conversion rates. It aims to assist customers who lack programming knowledge in configuring their store, eliminating the need for custom html/js/css.
The theme comes with 11 pre-built skins, including electronics, fashion, furniture, cosmetics, outdoors, and pharmacies, with more in development. These skins provide unique and professionally-designed sections that allow for the creation of a multitude of variations. With Venedor, customers can easily customize their store to fit their specific needs and preferences, even without coding skills.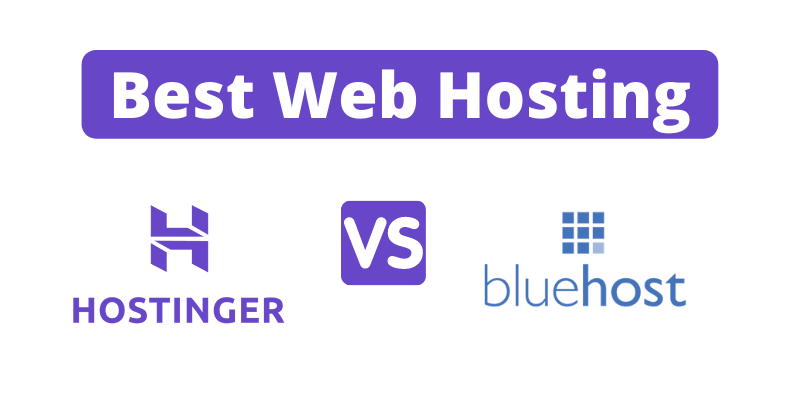 Maxmin is a robust and intuitive Shopify theme that caters specifically to the needs of supermarkets and grocery stores. Its clean and modern design guarantees a smooth shopping experience that is both visually appealing and easy to navigate.
Maxmin provides a range of features tailored to the unique requirements of supermarkets, such as customizable homepage sections, advanced product filtering options, and built-in promotion banners. This theme also boasts a mobile-responsive design and search engine optimization tools, ensuring that your website looks great on any device and attracts organic traffic.
With Maxmin, you can effortlessly showcase your products and services, highlight promotions and discounts, and create a personalized shopping experience for your customers. Whether you are starting out or looking to expand your existing supermarket business, Maxmin is the perfect choice for building a professional and captivating online presence that will drive your success.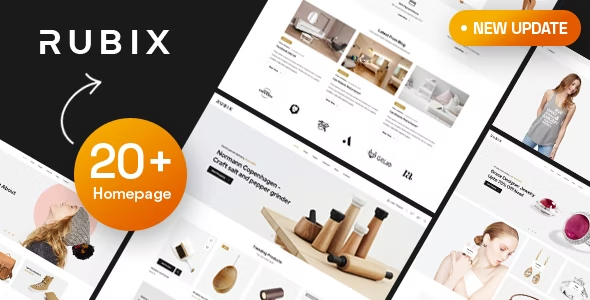 Rubix is an exceptional ecommerce template for online shopping with a modern and sleek design. As a shop owner, choosing Rubix will be a smart and sophisticated decision to showcase your top products.
With Rubix, your work will undoubtedly appear more appealing and engaging to your audience. This Shopify theme boasts a clean and contemporary look and is fully responsive, automatically adjusting to fit any screen size or resolution.
Vegist is a premium Shopify theme that is ideal for vegetable stores, organic food shops, supermarkets, and grocery stores. It is also a great option for those in the electronics, fashion, tool, and mobile accessory industries.
Vegist boasts top-of-the-line features like multiple grid and list options, customizable product filters, advanced mega and vega menus, wishlists, sales pop-ups, ajax add-to-cart, a sticky cart, direct checkout, and product countdown.
Vegist offers a versatile homepage with both box and RTL support, as well as multiple header and footer options. This multipurpose theme provides the flexibility to create a customized online shopping experience that aligns perfectly with your business goals.
iBid is a top-tier Shopify theme suitable for eCommerce marketplaces and auctions. The theme features two distinct demos for multi-vendor auctions and shops: Electronics and Automotive Auctions (Car Dealer). With its exceptional UI and UX, iBid is an excellent choice for those looking to launch a fast-loading eCommerce store or auctions marketplace. This Shopify theme is the Shopify version of our best-selling WooCommerce Auctions theme, "iBid."
The Toolscart Multipurpose eCommerce Shopify Template is a versatile and adaptable theme that is ideal for a range of different websites. Its multi-use design means it can accommodate various types of businesses, allowing you to run multiple online stores from one platform. The Toolscart template has been created with a variety of industries in mind, including gift, flower, toy, clothing, mobile, bags, shoes, accessories, and fashion.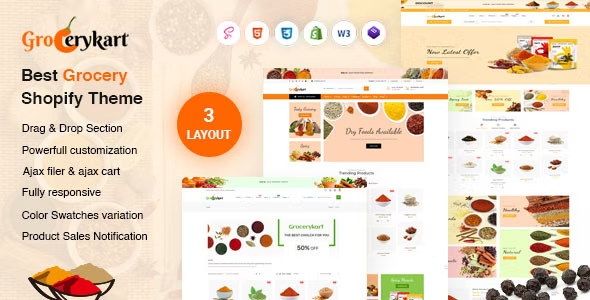 GroceryKart – Vegetable, Organic & Grocery Supermarket Responsive Shopify Theme OS 2.0 is a fantastic theme for anyone looking to build an online store for their grocery or organic food business. With its clean and modern design, GroceryKart provides a seamless shopping experience that is both easy to navigate and visually appealing.
The theme comes with a range of features that are tailored to the unique needs of grocery and organic stores, including customizable homepage sections, advanced product filtering options, and built-in promotion banners. This theme also includes a mobile-responsive design and search engine optimization tools to ensure that your website looks great on any device and attracts organic traffic to your site.
One of the standout features of GroceryKart is its powerful product filtering system, which allows customers to easily find and compare products based on various attributes, such as price, brand, and nutritional information. The theme also includes a variety of product display options, such as list and grid views, as well as a quick view function that allows customers to view product details without leaving the current page.
Overall, GroceryKart is a fantastic choice for anyone looking to create a professional and engaging online presence for their grocery or organic food business. With its range of features and easy-to-use interface, GroceryKart makes it easy to showcase your products, highlight promotions and discounts, and create a personalized shopping experience for your customers.
👉🏼 You can check also :