TikTok was launched in 2016 and has since then rapidly grown into one of the world's largest social media networks with over 1 billion monthly active users. In that regard, this playful and fun social media platform has drastically changed how marketers generate and distribute content for businesses of all sizes.
It is particularly popular among younger generations, but today, most businesses and individuals have recognised it as an efficient tool for boosting brand awareness.
▷ If you want more information to Grow your business with TikTok, check out : Top TikTok Templates for More Engaging Videos
What is TikTok?
TikTok is a social media platform that allows users to create, watch and share short videos (up to 3 minutes in length) about anything and everything — from sports highlights to lip-sync battles to memes. Users can personalize their videos with music, sound effects, texts and filters, and they can collaborate with other users by split-screen "dueting" a video or responding with a "stitch."
TikTok, a video-sharing platform, might be the world's fastest-growing social media app.
Though its users skew 24 years old and younger.
With millions of children flocking to the app, parental concerns include explicit language in the musical compilations and a potentially toxic environment that allows for negative and inappropriate comments.
Why sell on TikTok ?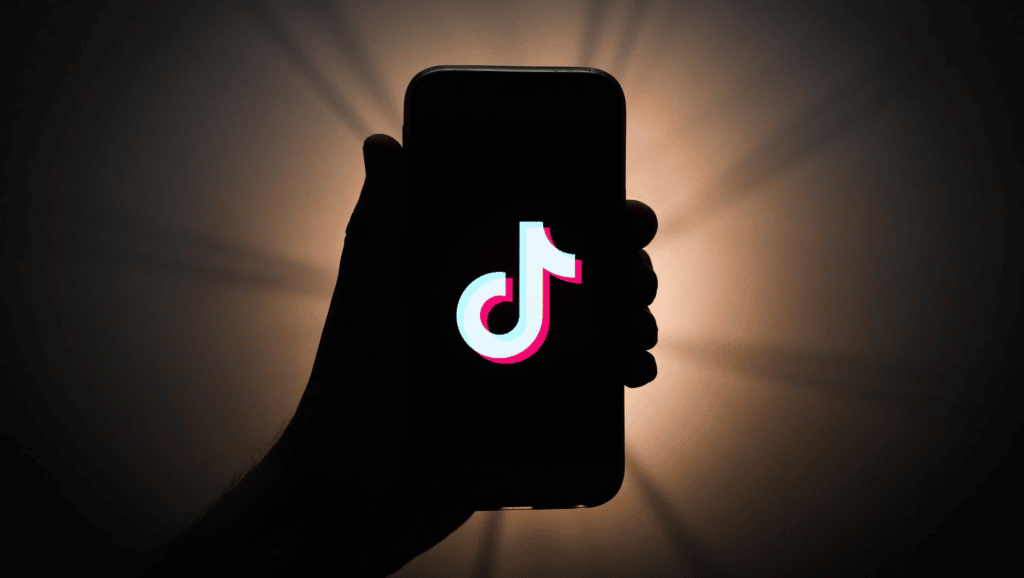 Put simply, TikTok is the epicenter of culture. Most trends — whether fashion, music, food, film or just about anything else — start on the app before traveling everywhere else. TikTok really is the cool kids' club.
How To Sell On TikTok ?
To better understand how to sell on TikTok, let's first understand the requirements.
A TikTok Business account is an account dedicated to your business or professional brand. TikTok Business accounts are free to make and use.
TikTok Business accounts are nested under the overarching TikTok For Business platform. TikTok For Business includes business tools such as TikTok Ads Manager accounts, the TikTok Creator Center, business analytics, and exclusive TikTok sounds.
So, to sell on TikTok, you need a:
Step 1: Create your account
First things first, download the TikTok app, create an account and start to get familiar with it.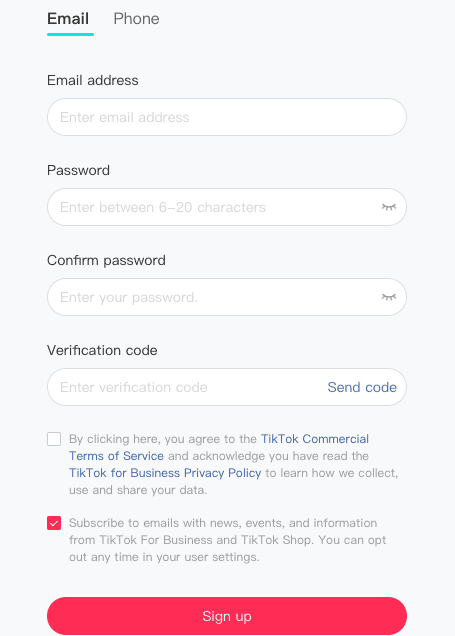 Step 2 : Switch your account to Pro
On the one hand, you'll begin with a "Personal" account when you access TikTok. although, to better promote your brand and access analytics features, you'll need to switch to "Pro," which offers two types:
Of course, if you're promoting your business, you'll want to select Business.
With this type of account, you can access detailed analytics and track your page's performance to understand which videos are working and which ones you should drop. Plus, you'll be able to add a link in your bio to your online store, Amazon storefront or Facebook Business page, as well as contact information.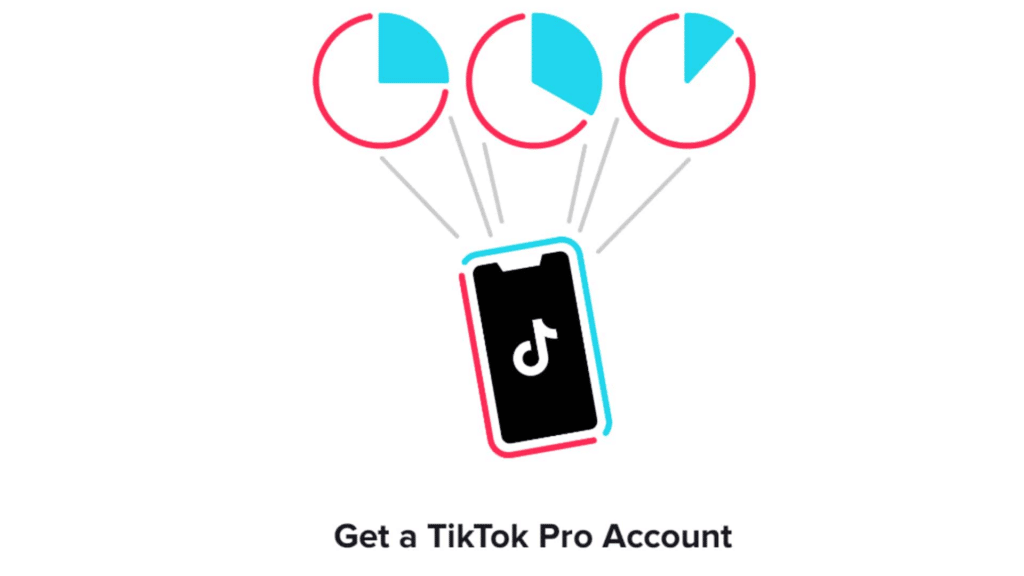 Follow the steps below to switch to a Business account.
Step 1: Within the app, click on the three dots on your right-hand menu.
Step 2: Click on Manage Account.
Step 3: From the Manage Account screen, click on Switch to Business Account.
Step 4: Choose a category for your business.
Step 3 : Choose the Right Products
Selling on TikTok starts with learning about the platform, its users, and which products sell well. However, there are many different kinds of products that you can sell on TikTok.
What To Sell Online: How To Find Products To Sell
The selection process I like to follow is:
Brainstorm ideas starting with areas of expertise
Research ideas in Google Trends and social media platforms like Facebook, Instagram, and Pinterest
Find market data to see if the industry sales is growing
Find low competition niches within growing industries
Collect data such as Amazon and eBay Sales, Search Volume, keyword difficulty, etc.
Compare ideas using actual data
▷ If you want more information To How To Find Products To Sell, check out : How To Find a Product To Sell Online With 12 Strategies
Step 4 : Set up a TikTok shop
For instance, if you have a Shopify account, also download the TikTok Shopify app to create video ads, track results, and manage your orders all from within Shopify. The app integrates with TikTok Shopping and TikTok For Business Ads Manager.
▷ If you want more information To How to set up a TikTok shop, check out : How to set up a TikTok shop
Step 5 : Create content
As you know, it's not enough to just set up a page and let it sit there. To thrive on TikTok you need to create content. A lot of content.
Now that you have connected your online store to your TikTok account, it's time to get creative and promote your products. The only way to do this is to create engaging content that encourages more followers and promotes brand awareness.
The whole point of a social media app is to be, well, social. So don't isolate your TikTok business from your viewers!
Here are 18 tricks that have worked for me to engage an audience. Use one or more (but not all of them) in any given presentation, written piece, or other type of communication.
Tell a story.
Be human.
Make it visual.
Create an infographic.
Ask a question.
Conduct a poll.
Quiz them.
Use an audience-response system.
Lead them in a game.
Use a game-inspired tactic.
Summarize in a short sentence or slogan.
Show a short video.
Use repetition.
Surprise them.
Use humor.
Pause.
Make eye contact.
Listen.
Don't tell people. Engage them. And keep re-engaging them until you've achieved your targeted outcome. However, As users engage with your content through likes, shares and comments, make sure you're actively and consistently communicating with them.
Step 7 : Partner With Influencers
If you've ever scrolled through Instagram or YouTube, you're likely already familiar with influencer marketing. Also, one way to find influencers that fit your brand is through the TikTok Creator Marketplace. The platform houses thousands of TikTok creator profiles, and you can filter them to find ones that fit your target audience.
Step 8 : Promote
So many brands go viral on TikTok solely because an ordinary user posted a video of themselves raving about a specific product. And many of these viral videos aren't even paid ads.
Today, there are tools that can help you manage your TikTok presence whether you're a brand, an influencer, or a regular user. In this article, we share our picks for the best TikTok tools you need to grow your following, create killer content, and analyze your performance.
5 Best TikTok Tools for Better Marketing :
Step 9 : Explore other selling options on TikTok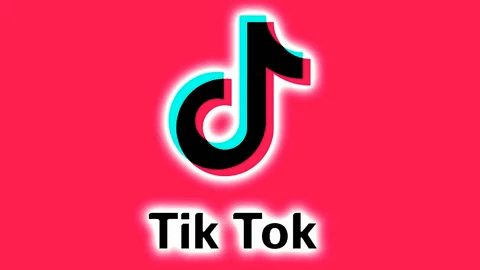 you also have the option to incorporate paid ads into your marketing campaign. Luckily, TikTok offers a variety of different ad types and tools for targeting specific audiences. There are two different types of ads you can choose from: TikTok Ads and Ad Manager.
TikTok has various ads for businesses :
to reach their target audience, including In-feed ads, Brand takeover ads, Top view ads, Branded Hashtag ads, and Branded effect ads.
Types of TikTok ads :
Brand takeover – This type of ad allows you to dominate the conversation as your message takes over the whole screen for a few seconds. It then turns into an in-feed video ad.
In-feed video – These are ads that appear among the native news feed of TikTok users on the "For You" page.
Spark ads – TikTok rolled out this ad type in 2021, giving brands the ability to sponsor popular organic content that relates to their products.
Image ads – Brands can place image ads in videos that appear via TikTok's news feed apps: BuzzVideo, TopBuzz and Babe.
Video ads – These ads are full-screen videos of 5 to 60 seconds that appear in a user's "For You" feed.
Pangle ads – Pandle's video platform integrates with TikTok to offer video, native and banner ads, but this feature is available to only specific countries.
Carousel ads – These ads include up to 10 images and appear in TikTok's news feed apps.
Ad Manager :
TikTok Ads Manager offers easy-to-use tools to create and manage ads on TikTok. It only takes a few minutes to set up and you don't have to be an expert to get started.
It helps you select the campaign objective you want to achieve with your ads and we'll optimize your TikTok ad campaign for you—whether you want to raise awareness for your business or drive conversions:
Drive traffic to your website
Increase app installs
Grow online sales
Attract new sales leads
Conclusion :
TikTok is still an evolving platform, just like any popular social media platform, TikTok's algorithm and trends are constantly changing, which can understandably be overwhelming as an online retailer. If your head is already spinning, just remember to stick to the basics: be authentic, post consistently and engage with your community.
You May Also Like…