TikTok ranks as the 6th most-used social media platform worldwide, with over 1 billion active users as of Feb 2023. That's a big market.
In fact, TikTok will have 834.3 million monthly users worldwide in 2023, according to Insider Intelligence's forecast.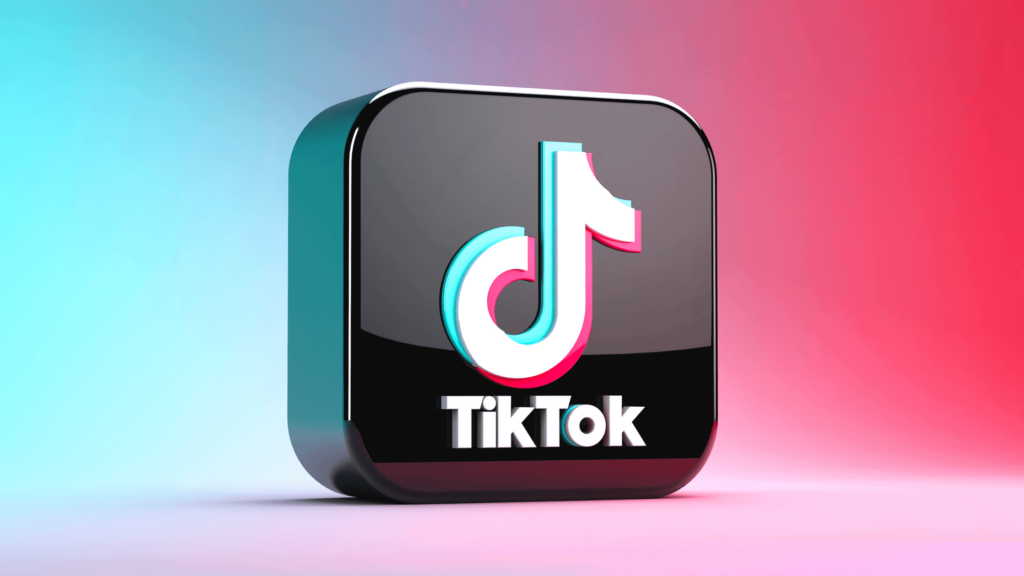 This guide will explore 4 quick and easy methods for how to make money on TikTok.
The methods that may work the best for you will depend on your unique brand of TikTok content, your target audience, and your level of commitment.
The beauty here is that chasing one revenue stream doesn't necessarily rule out another.
So let's start with the most common approach to TikTok monetization: partnering with brands as an influencer.
👉🏼 Click here to Download unlimited Tiktok video templates 
Waht Is Tiktok ?
TikTok is a social media app that allows users to create and share short videos. The app was developed by the Chinese company ByteDance and was launched in September 2016 under the name Douyin for the Chinese market. It was later released internationally as TikTok in September 2017.
TikTok's videos are typically 15 to 60 seconds long and can be created using a variety of editing tools, including filters, music, and special effects. The app has become popular among young people for its creative and entertaining videos, as well as its algorithm that curates content based on users' interests and viewing history.
Users can follow other accounts, interact with posts through likes, comments, and shares, and discover new content through hashtags and trending topics. The app has also been used by businesses and influencers to promote their brands and reach a wider audience.
👉🏼 Additional reading : 18 Best Email Marketing Software for Affiliate Marketing in 2023 (Updated)
How to make money on TikTok 2023
In 2023, there are several ways to earn money on TikTok, but some methods may require you to focus solely on the app. While TikTok ads can help drive traffic to your business, monetizing the platform's Creator Fund or becoming a brand ambassador requires more dedicated time on the app.
Essentially, you must either use TikTok as a means of promoting your business or turn TikTok into your own business. So, let's explore the different ways you can make money on TikTok in 2023.
1.Collaborating with a trusted brand :
Collaborating with a trusted brand is key to success when creating sponsored content on TikTok, in fact,
If you're looking to earn money through sponsored content on TikTok in 2023, it's important to partner with a brand you trust. Sponsored content refers to content for which you receive compensation or other benefits, such as free products or experiences. For instance, a brand may offer to pay you for creating a TikTok video promoting their new line of organic teas, or offer you a free weekend getaway in exchange for sharing your experience on the app.
The good news is that brands are increasingly interested in collaborating with influencers on TikTok. According to a study on influencer marketing, in December 2022 only 16% of U.S. marketers planned to use TikTok for influencer campaigns, but by March 2023 that number had skyrocketed to 68%. This means that influencer marketing on TikTok is rapidly gaining popularity and could present a lucrative opportunity for content creators.
If you're looking to break into How to Partner with a brand, I suggest checking out ▷ 21 Examples of Successful Co-Branding Partnerships (And Why They're So Effective)
2. Teaming up with an influential content creator :
If you're looking to promote your brand or product on TikTok, partnering with an influencer can be a smart and effective strategy. Influencers are content creators with large followings who can help you reach a wider audience and increase your visibility on the app. Here's how to partner with an influencer to make money on TikTok:
Identify the right influencer: The first step is to find an influencer who aligns with your brand and has an engaged following. Look for influencers who create content in your niche and have a strong presence on TikTok. You can also use influencer marketing platforms to connect with influencers and find the right fit for your brand.
Reach out to the influencer: Once you've identified potential influencers, reach out to them with a proposal for a sponsored collaboration. Be clear about your expectations and the compensation you're offering. Remember that influencers receive numerous collaboration requests, so make sure your proposal stands out and is appealing to them.
Set clear goals and guidelines: It's important to set clear goals and guidelines for the collaboration to ensure both parties are on the same page. Discuss the type of content you're looking for, the timeline for delivery, and any specific requirements or guidelines.
Create engaging content: Once you've agreed on the terms of the collaboration, it's time to create engaging and compelling content. The influencer should create content that is authentic and resonates with their audience while also promoting your brand or product.
Promote the collaboration: Once the content is live, it's important to promote the collaboration on your social media channels as well as the influencer's channels. This will help increase visibility and engagement for both your brand and the influencer.
Measure the results: Finally, it's important to measure the results of the collaboration to determine its effectiveness. You can track metrics such as engagement, reach, and conversion rates to evaluate the success of the collaboration and make improvements for future partnerships.
Partnering with an influencer can be a powerful way to promote your brand and make money on TikTok. By following these steps, you can create a successful collaboration that benefits both your brand and the influencer.
If you're looking to break into How to Partner with an influencer I suggest checking out ▷ 4 Secrets to a Successful Influencer Partnership
3. Leverage the power of TikTok's vast user base and creative tools to effectively promote and showcase your products :
If you have an established merchandise line, showcasing your products on TikTok is a straightforward way to generate income. Create engaging TikToks that highlight the unique features of your products, and don't forget to include a link to your shop or your affiliate link in your bio to drive traffic and increase sales. To further increase visibility and engagement, consider collaborating with influencers or running TikTok ads to promote your product line.
👉🏼 Additional reading : How To Start a Blog and Monetize it – A Step By Step Guide – 2023
4. Participating in the Creator Fund :
Maximize your earnings on TikTok by qualifying for and participating in the Creator Fund, which pays eligible creators for their engaging and high-quality content. To be eligible, you must meet the requirements set by TikTok and consistently create original and authentic content that adheres to the platform's community guidelines.
As you create and publish content on TikTok, focus on building your following and engagement, which can increase your chances of qualifying for the Creator Fund and earning payouts.
The internet—and the world—ate it up, and only a week later, they announced that the fund would grow to $1B U.S. by 2023. So how do you get your hands on that sweet creator cash? The app has a few boxes you have to tick before you can apply:
Be located in the US, UK, France, Germany, Spain or Italy
Be at least 18 years of age
Have at least 10,000 followers
Have at least 100,000 video views in the last 30 days
Have an account that abides by TikTok Community Guidelines and terms of service
Conclusion :
In conclusion, TikTok offers a unique opportunity for creators and businesses to make money and reach a massive audience. From advertising your products to partnering with influencers or qualifying for the Creator Fund, there are various ways to monetize your TikTok presence.
To succeed on TikTok, it's essential to create engaging and authentic content that resonates with your audience. Consistency is key, and building a following takes time and effort. However, the potential payoff can be significant.
As TikTok continues to grow and evolve, so do the opportunities to make money on the platform. With the right approach and strategy, you can turn your TikTok presence into a profitable venture. So, don't be afraid to get creative and experiment with different monetization methods to find what works best for you.
👉🏼 Click here to Download unlimited Tiktok video templates 
Making money on TikTok FAQ
Can I make money on TikTok?
Yes! Anyone can make money on TikTok with the right tools and an effective strategy. If you're looking to make money on TikTok, take a look at the tips above and start considering which strategies are best for you.
How do I make money on TikTok through the Creator Fund?
If you'd like to apply to the TikTok Creator Fund, simply follow these steps:
Open the TikTok app.
Go to your account settings.
Click Creator Tools.
Select TikTok Creator Fund and follow the prompts.
How do creators make money on TikTok?
The most successful TikTok users make money through a combination of revenue streams that can include sponsorships, fundraising drives, product sales, and working with brands and influencers.
How do I get 1,000 TikTok followers?
TikTok is more personal than other social media sites like Instagram or Snapchat, so you'll want to be authentic, engage with your followers, post content consistently, go live often, and post "duets" with other famous users. If you're looking for more info on building your audience, check out our guide to TikTok marketing.
👉🏼 You can check also :