A survey can be an effective means of gathering valuable information about your visitors, business, and discovering new prospects.
However, it is crucial to select the appropriate tool for creating surveys in WordPress. In this post, we will present to you the top-rated survey plugins for WordPress and guide you on how to choose the best one.
Choosing the most suitable survey plugin for WordPress can be daunting, considering the plethora of options available. Not all plugins are user-friendly, nor may they cater to your business requirements.
TotalSurvey is a powerful WordPress Survey Plugin that lets you conduct effective surveys that generate valuable and actionable insights.
Simple Surveys Management Create a survey within a few seconds using the super intuitive and interactive editor, deliver high-quality results within seconds.
Highly Customizable Surveys Make the survey widget behave the exact way you want, from restrictions, limitations to viewing options, and rules of showing.
Responsive Design Use the skin you prefer, customize it the way you want using the design editor provided with TotalSurvey.
Touch-Optimized Assuring the best experience by implementing best practices in the industry.
Analyze Your Results Make data-driven decisions based on the rich analytics dashboard that was crafted to provide you with insightful details.
👉🏼 Additional reading : 18 Best Email Marketing Software for Affiliate Marketing in 2023 (Updated)
TotalPoll is a powerful WordPress poll plugin that lets you create and integrate polls easily. It provides several options and features to give you complete control over the polls and has been made significantly more accessible for you to use.
TotalContest is a powerful WordPress contest plugin dedicated to running and managing contests and competitions on your website. It was engineered to give complete control over the contest by providing many features and options with optimized performance and an easy interface.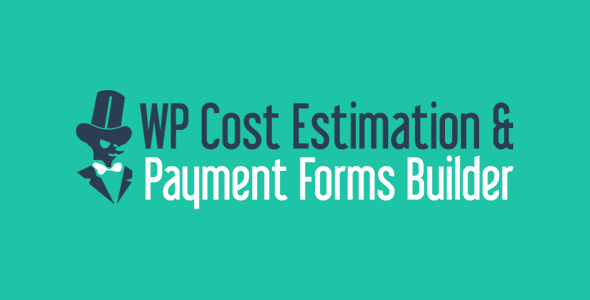 WP Cost Estimation & Payment Forms Builder for WordPress, allowing you to sell any type of products and personalized services on your website.
if you're looking for a form builder for WordPress, and have probably already had a glimpse of most of them. So you've seen how similar they seem, as a lot of variations of a single vision of what form creation software can be.
Faced with these cloned plugins, you find yourself forced to bend to this one classic experience, and your only remaining choice is to look for the one that claims to have the greatest number of UI components, the largest number of preset form templates, of icons and other details of this kind.
👉🏼 Additional reading : Bluehost vs Hostinger ? Who Wins Our Head-to-Head Comparison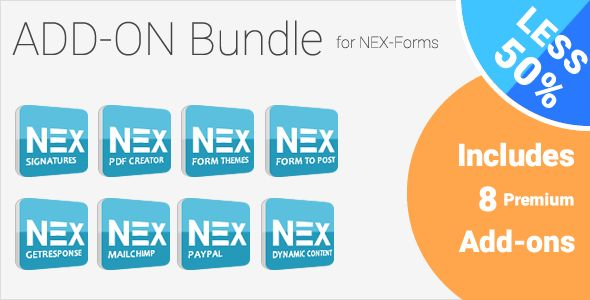 NEX-Forms does offer various add-ons and bundles to enhance the functionality of the plugin. These add-ons and bundles include features such as conditional logic, multi-step forms, email marketing integration, payment gateway integration, and more.
If you are interested in purchasing an Add-on Bundle for NEX-Forms, you can visit the plugin's official website or the WordPress plugin repository to explore the available options and their respective pricing.
📚 Learn more: