When it comes to creating a website, choosing the right web hosting provider can make all the difference. Two popular options in the industry are Bluehost and Hostinger. Both offer a variety of features and benefits, but which one is the better option for your website?
Choosing between these two providers, however, is no easy task as they both offer great features and fantastic value for the money. But which one is the better option for your website? Let's take a closer look at the key differences between Bluehost and Hostinger.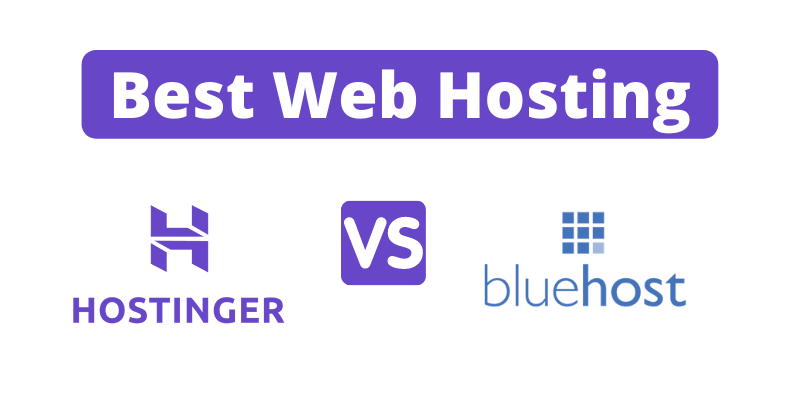 Bluehost or Hostinger : Feature comparison :
When it comes to web hosting options, both Bluehost and Hostinger have a variety of packages available. Some of the hosting types they offer include shared hosting, WordPress hosting, VPS hosting, and dedicated hosting (exclusive to Bluehost). Hostinger also offers eCommerce hosting as an additional option.
For this article, we will focus on the shared hosting plans that both hosting providers offer, and compare their features, pricing, and more. Let's start with Hostinger…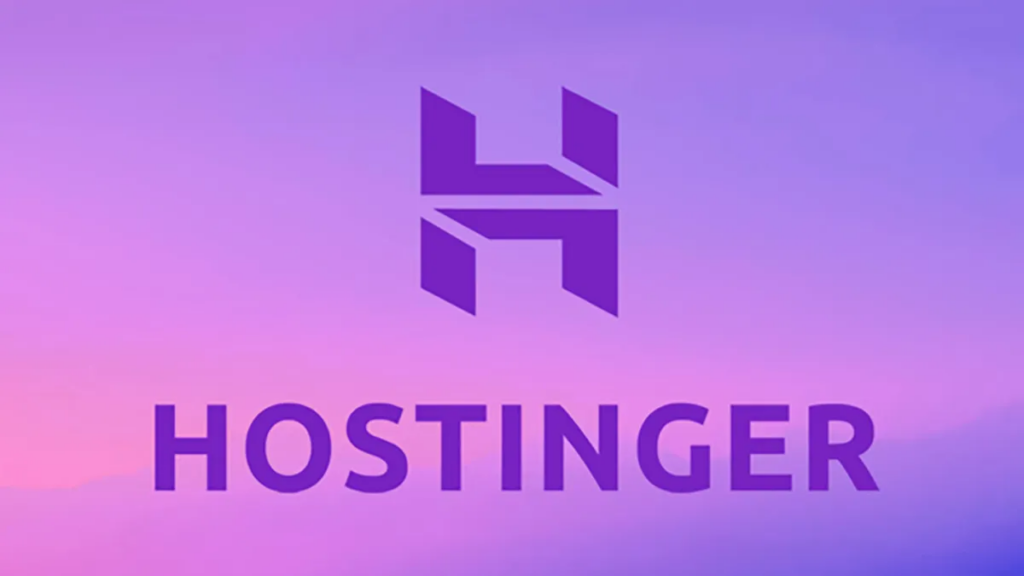 Hostinger's shared plans are a little cheaper than the Bluehost packages (we will cover pricing further on in this article). However, this is reflected in the features provided – if you want a plan with similar features to those offered by Bluehost then you will need to opt for the top-tier Hostinger WordPress plan:
99.9% uptime guarantee
Free site migration (Bluehost does not offer free migrations)
Free domain
Unlimited bandwidth (excluding the low-tier Single plan)
One-click WordPress install
Daily backups
Free SSL (on the top-tier Business plan)
The free site migration service, as well as the 99.9% uptime guarantee, are the real standout features here. So, if you are running a few small but important sites, then Hostinger may be just what you need, ensuring your sites are well looked after and consistently up and running.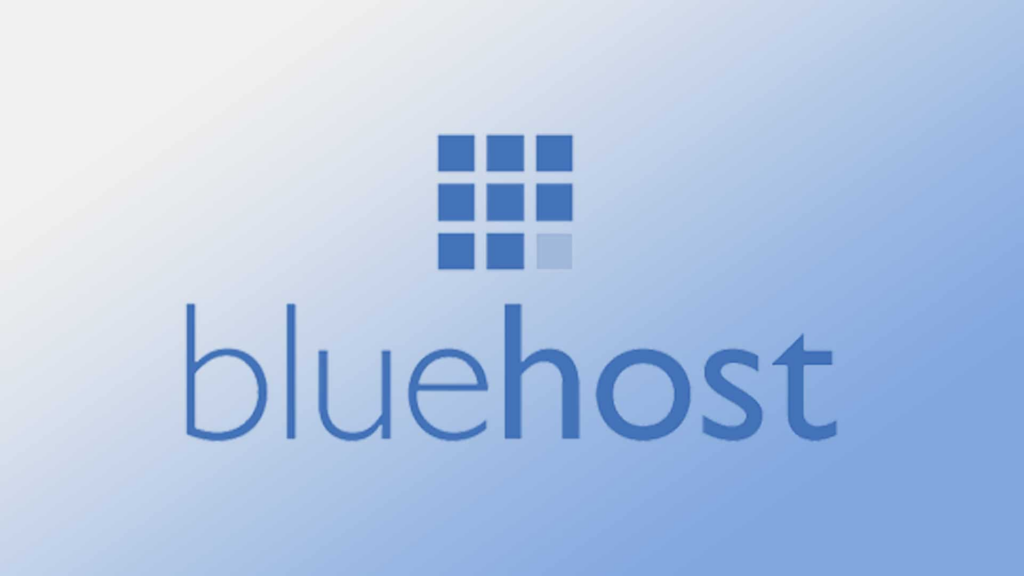 Bluehost's shared hosting plans are designed to cater to small and medium-sized blog and website owners, offering a diverse set of impressive features and tools. These include :
Unlimited websites and storage
Unmetered bandwidth
Free SSL certificates
Easy WordPress staging sites
One-click WordPress installation
Additionally, users get a free domain for the first year and $200 marketing credits with Google Ads and Bing Ads.
Notably, all plans except for the basic package offer unlimited resources, including websites and storage, making them an excellent choice for those hosting multiple sites.
Bluehost vs Hostinger: Pricing
Bluehost offers a range of hosting plans starting at $2.95 per month for their basic shared hosting plan, which includes a free domain name for the first year, SSL certificate, and 50 GB of storage.
Their more advanced plans include features such as unlimited websites, storage, and bandwidth, as well as enhanced security and performance tools. Bluehost also offers VPS and dedicated server hosting for more demanding websites.
On the other hand, Hostinger is known for its affordability, with their basic shared hosting plan starting at just $0.99 per month. This plan includes one website, 100 GB of storage, unlimited bandwidth, and a free SSL certificate. Hostinger's more advanced plans include features such as daily backups, free domain names, and more resources such as RAM and CPU power.
While Bluehost may have higher starting prices than Hostinger, they offer more advanced features and resources for websites that require more performance and security.
Hostinger, on the other hand, is a great option for those looking for an affordable hosting solution, particularly for smaller websites or blogs. Ultimately, the choice between Bluehost and Hostinger will depend on your specific needs and budget.
As you can see, the renewal prices also work out cheaper than those offered by Bluehost. Therefore, if price is your deciding factor when it comes to selecting the right hosting provider for you, Hostinger is your best bet.
Comparing Ease of Use: Bluehost vs Hostinger
BlueHost custom dashboard :
When it comes to selecting a web host for your website, ease of use should be one of the key factors to consider. A user-friendly host with a quick and easy website setup process and an intuitive dashboard can save you time and effort, especially if you are new to website management.
Fortunately, both Bluehost and Hostinger are known for their user-friendliness and streamlined setup processes. Let's take a closer look at their ease of use.
Starting with Bluehost, this web hosting provider offers a great user experience for beginners and experienced users alike. Their website setup process is quick and easy, with a guided setup wizard that walks you through every step of the process.
You can choose from a range of website templates to get started, and the wizard will help you customize your site with ease.
Bluehost also includes a number of beginner-friendly features, such as a drag-and-drop website builder and a one-click WordPress installation option. Their dashboard is intuitive and easy to navigate, with all the important tools and features easily accessible.
Overall, Bluehost is a great choice if you are looking for a user-friendly web host with a straightforward setup process and a beginner-friendly feature set.
Bluehost has put a lot of thought and effort into creating an impressive user experience for its customers
Hostinger custom dashboard :
As observed, Bluehost and Hostinger provide distinct user experiences. One notable contrast is that Hostinger does not employ cPanel, which may be significant for some users. Nevertheless, their hPanel serves as a practical substitute.
Another distinguishing factor is the presence of a setup menu in Bluehost's WordPress dashboard, which is helpful for novice users, while Hostinger only installs WordPress in its default state.
Despite these minor disparities, your preference should depend on your specific requirements since both hosting providers deliver a user-friendly service.
A comparison between Bluehost and Hostinger in terms of support.
Bluehost Support :
Both Bluehost and Hostinger extend support to their new and existing customers. However, if you prefer prompt assistance with your queries, then Bluehost might be the ideal hosting provider for you. Let's delve into the support options offered by these two hosting behemoths…
Bluehost offers superior support options. It provides an array of support options to cater to everyone's needs. Hence, no matter how you prefer to troubleshoot a problem, Bluehost is likely to be highly accommodating. Here are its support options:
Knowledgebase – Bluehost offers an extensive and easily searchable knowledge base, which includes how-to tutorials, guides, videos, and other resources.
Phone support – Bluehost provides 24/7 phone support that enables customers to speak directly with a team of hosting experts.
Live chat – Bluehost offers live chat support, which is available 24/7. In my experience, the response time has been nearly instantaneous, which makes it one of my favorite options.
If you require a high level of support, Bluehost can deliver that. Now, how does Hostinger's support stack up against Bluehost's?
Hostinger Support :
Hostinger offers ticketed email support as one of its customer service options. While it may not be on par with the level of support provided by Bluehost, Hostinger's knowledge base can be a helpful resource for those who require minimal assistance or prefer self-service solutions.
The knowledge base includes easy-to-follow tutorials and a "getting started" section to aid in the setup process. Additionally, Hostinger provides 24/7 live chat for real-time communication.
However, it's worth noting that Hostinger does not offer telephone support, which may be an issue for those who require immediate assistance and prefer speaking with a customer service representative.
Conclusion :
After carefully comparing Bluehost and Hostinger, it is clear that both web hosting providers have their own unique advantages and drawbacks.
If you are someone who prioritizes affordable prices and lightning-fast website loading speeds, then Hostinger is an excellent choice for you. They offer budget-friendly pricing plans that deliver excellent performance and efficiency.
On the other hand, if you need access to unlimited resources such as bandwidth, storage, and websites, or if you require superior customer support, then Bluehost would be the better option for you. Bluehost provides robust resources and top-notch support to ensure that your website runs smoothly and efficiently.
Ultimately, the choice between Bluehost and Hostinger. depends on your specific needs and priorities. If you're looking for the best bargain and fast loading times, choose Hostinger, and if you require unlimited resources and excellent support, then Bluehost is the way to go.
👉🏼 We recommend choosing : Bluehost
👉🏼 You can check also :