As an adept entrepreneur or craftsperson, you may have envisioned launching your own ecommerce store. However, this undertaking is far from simple. This write-up will guide you through the various stages involved in initiating an ecommerce business, and provide insights into the timeline for achieving profitability.
What is an ecommerce business store ?
An ecommerce business is one that sells goods or services to consumers through the internet. These businesses can vary in size, from small home-based operations to large, multimillion-dollar corporations. An effective ecommerce approach can enable entrepreneurs to expand their reach to a global audience while keeping overhead expenses low.
There are two prevalent models for ecommerce businesses: Business-to-Business (B2B) and Business-to-Consumer (B2C). B2B sellers cater to the needs of other businesses, while B2C focuses on selling directly to individual customers or shoppers.
B2B ecommerce examples:
Wholesale suppliers
Office supply stores
Industrial equipment manufacturers
IT services providers
Software companies
Business consultants
B2C ecommerce examples:
Clothing retailers
Electronics stores
Home goods stores
Grocery stores
Health and beauty retailers
How to start an ecommerce business store ?
1. Discover Lucrative Product Opportunities and Select the Perfect Items to Sell
Finding the right product to sell is one of the most critical steps in starting an ecommerce business. You want to identify a product or service that is in demand, has limited competition, and can generate a decent profit margin.
To find product opportunities, begin by conducting market research. Look for gaps in the market that you could potentially fill with your product. This can be done by analyzing the competition, identifying customer pain points, or by using online tools to see what people are searching for.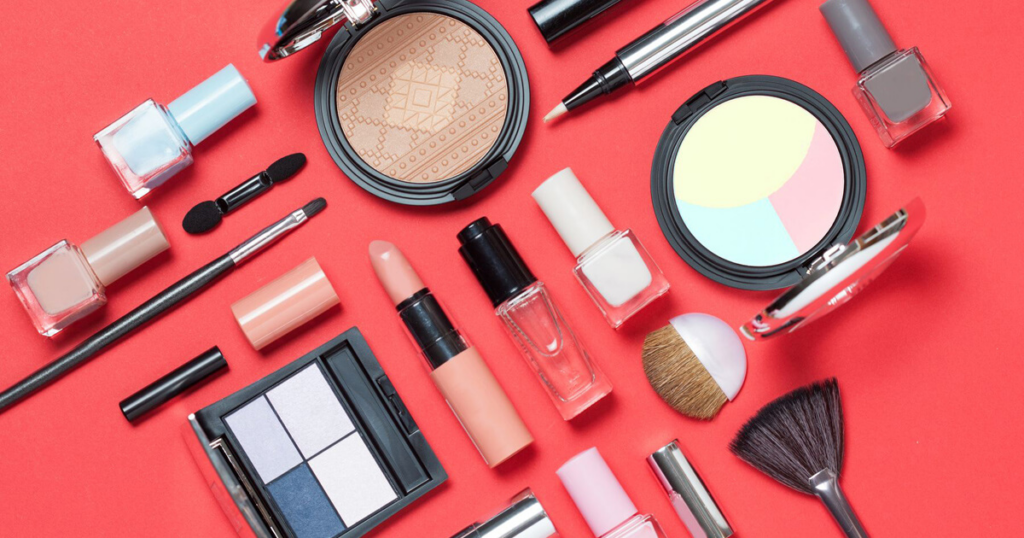 Consider the profit margin of the product before making a decision. Determine the cost of producing or sourcing the product and compare it with the selling price. You want to ensure that the profit margin is high enough to make the venture worthwhile.
It's also essential to select a product that aligns with your interests and expertise. Choose something that you are passionate about or have a good knowledge of to ensure that you can provide excellent customer service and create engaging marketing campaigns.
Once you have found the perfect product to sell, validate your idea by conducting a small market test.
Start by selling your product to a small group of customers and evaluate their feedback. Use this feedback to refine your product, marketing, and customer service strategies before launching your ecommerce business to the wider market.
👉🏼 Additional reading : 10 Of The Best Shopify Themes In 2023 to Help You Convert More
2. Conduct a comprehensive analysis of your competitors and develop a well-crafted business plan
Once you have identified a promising product, evaluated its potential, and secured a supplier, it's crucial to conduct thorough research on your competitors. This will provide you with a clear understanding of the competitive landscape, allowing you to determine how to differentiate your business from others in the market.
By analyzing your competition's strengths, weaknesses, and unique selling points, you can tailor your own strategies to better meet the needs of your target audience and stand out in a crowded market. Only with this valuable information can you confidently move forward with your business plans.
By investing time and effort into analysig and competitor research and business planning, you can increase your chances of success and mitigate potential risks.
3. Getting Started: Launching Your Online Store and Listing Products
To launch your business, you'll need to establish an online store and showcase your products. The Shopify Stores builder provides a user-friendly platform to create an ecommerce storefront, free of charge. This platform streamlines the customer experience from browsing to payment processing.
Your product descriptions will be the deciding factor for potential buyers, so ensure they're detailed and informative. Incomplete or inaccurate descriptions may result in customer complaints, returns, and a damaged reputation. Nonetheless, your descriptions can also be engaging and creative. Put yourself in the customer's shoes and craft descriptions that showcase the products in a fun and exciting way.
Why you should use Shopify ?
If you're an online seller, you might be familiar with using marketplaces as selling channels to gain more exposure and sales. While these marketplaces can be profitable, they can also become expensive due to fees and channel requirements. Additionally, the high competition on these platforms often favors sellers with lower prices.
To overcome these challenges, many sellers consider opening their own online stores. There are various eCommerce platforms available, but Shopify is often the preferred choice due to its user-friendly interface and suitability for both new and experienced sellers. It strikes a balance between cost and available services and features, making it an ideal option for carving out your space on the web and growing your business.
Is a Shopify store worth it?
This cloud-based eCommerce platform offers an excellent price-performance ratio and is known for its user-friendly interface.
One of the main benefits of Shopify is that it is cloud-based, which means you can access it directly from the web, without having to pay hosting taxes or rent servers. While these platforms may not offer the same degree of storefront design customization as on-premise platforms, they do come with a pre-coded set of templates and an intuitive design that's easy to get used to.
Setting up your store with Shopify is simple and intuitive, with a well-formatted dashboard and access to tons of guides, videos, and articles. You can even find tutorials on the best SEO practices and how to use its built-in tools.
Using Shopify as your store headquarters and connecting it with your favorite marketplaces can also be very convenient. You can leverage marketplaces to gain exposure for your products and drive traffic to your Shopify store, where you can manage your products and set prices according to your needs. With its ease of use and versatile features, a Shopify store is definitely worth considering for any online seller.
How to launch a Shopify store
After outlining the benefits of having an eCommerce, you may be curious about the time and effort required to launch your store.
Although it may appear to be a daunting task, you will be pleased to know that creating an e-store with Shopify can be accomplished in just a few hours. You can begin by establishing the fundamental elements of your website and gradually enhance the complexity and sophistication of your store as you become more familiar with the tools.
Sign in and create an account. Shopify provides its new users with a 14-day free trial
2. Opt-in your store settings. Firstly, open your setting store tab by clicking on the grey gear icon – see the screenshot below – and go to General, filling the blanks with the requested data.
On the admin page, you can start customizing the design of your store by choosing a theme, fonts, colors, or a new logo.
Create a custom domain. To foster your brand recognition and store exposure, it could be convenient to choose a custom domain with your store or brand name. 
Populate your store with your products. At this stage, you should add all your products and listings. But without using software, this task will be extremely time-consuming, especially if you already have created and optimized listings on your most used marketplaces.
Create product collections to organize products and seasonal sales. Go to the Product tab, click on Collections and select "Add New Collection".
Set up and Manage your tax accounting in Shopify. Considering you must collect sales tax from your consumers, Shopify provides users with a tool to automatically calculate taxes based on current sales and tax rates.
Choose a shipping and delivery profile to manage how you want to send envelopes and packages to your customers.
With the main settings now managed and configured, you can proceed to launch your store and incorporate additional preferences at a later time, including customizations and additions. Take advantage of Shopify to start selling like a pro!
4. Market and promote your business
To start and expand a business, it's crucial to market and promote it effectively. With the abundance of ecommerce marketing strategies, running promotional campaigns can aid in reaching a larger audience, regardless of the sales platform.
The vast range of available channels for product promotion can be daunting to navigate. Therefore, here's a concise overview of the options that ecommerce businesses have at their disposal.
Let's jump right in.
1. Mastering Social Media Engagement: Strategies for Building a Stronger Connection with Your Audience
Social media platforms offer a great opportunity to promote your Shopify store and engage with your audience, given the billions of monthly active users they attract. You can either leverage organic reach, which is free, or opt for paid advertising options provided by these platforms.
Most brands use a combination of both approaches, since developing an organic presence takes time and effort, even though it offers high conversion rates. On the other hand, social media ads can deliver a good return on investment with the right targeting and strategy.
To start with the paid methods, key platforms such as Facebook, Instagram, and TikTok offer various ad formats to choose from. For instance, you can promote your Shopify store through Instagram stories, newsfeed, and explore tab, as well as run Shopify ads on the Instagram "Shop" tab, which targets audiences with higher buying intent.
👉🏼 If you're looking to break into Social Media Management Tools, I suggest checking out
3.Hubspot
Social media platforms provide a diverse range of audience targeting features, which can be utilized to run precision-targeted campaigns directed towards your ideal audience, resulting in higher conversion rates.
For instance, Facebook's advanced targeting options enable you to ensure that your ads are displayed to a specific demographic with particular interests and behaviors, such as dog owners living in a specific neighborhood.
2. Initiate email marketing campaigns
Email marketing is not just the most popular, but also one of the most effective online marketing channels. According to 2021 data from Growcode, email ranks second in terms of acquisition channels for ecommerce businesses, trailing only referral marketing. So, how do you begin? It's relatively straightforward. First, you'll need a robust email marketing software solution.
While Shopify has its own email campaign software to help you get started, opting for a dedicated email marketing platform can provide better functionality and campaign outcomes.
For example, GetResponse's Email Automation for Shopify provides all the necessary tools to create automated email campaigns for your ecommerce customers. This platform enables you to collect email signups through targeted popups and forms.
3. Partner up with influencers
Collaborating with influencers can be a highly effective strategy for elevating brand awareness and increasing social media sales, which is why 75 percent of business owners allocate a budget for influencer marketing. However, simply partnering with influencers doesn't always guarantee success.
To ensure optimal results, it's important to carefully select influencers who align with your brand's values and are familiar to your target audience.
To identify suitable influencers, tools such as HypeAuditor, Upfluence, and Buzzsumo can be helpful. Additionally, TikTok's creator marketplace is a valuable resource for those seeking to work with influencers on this platform.
4. Invest in paid advertising
One effective strategy to increase sales is to invest in paid advertising. There are various ad formats available on different platforms like social media, search engines, and publishers. For instance, search ads can place your online store at the top of Google's search results for specific keywords that your audience is searching for, which is a great way to target high buyer intent keywords.
However, it is essential to note that these campaigns can be costly, especially if you're bidding for the same target keywords as top ecommerce giants like Alibaba and Amazon.
Another effective ad format that you should consider is Google Shopping ads. These ads allow you to target potential customers who are already shopping for products similar to yours. Additionally, these ads appear at the top of the search results, giving your Shopify store and products more visibility.
5. Push notifications
Attract visitors back to your website using web push notifications. Since only 8% of website visitors make a purchase during their initial visit, it is crucial to focus on re-engaging previous visitors. Many ecommerce businesses, such as leconceptmarketing, utilize this strategy, which is highly effective.
To begin using web push notifications, you need to obtain the prospect's permission. Typically, a small prompt appears just below the search bar (or as a pop-up) when a user visits your site for the first time, requesting their consent.
Conclusion
In conclusion, starting an ecommerce business store in 2023 can be an exciting and lucrative opportunity, but it requires careful planning and strategic execution.
By following the winning strategies discussed in this post, including conducting thorough market research, developing a strong brand identity, prioritizing customer experience, and leveraging social media and other digital marketing channels, aspiring entrepreneurs can set themselves up for success in the competitive world of ecommerce.
With dedication, hard work, and a willingness to adapt to changing trends and technologies, anyone can turn their ecommerce dreams into a profitable reality in 2023 and beyond.
📚 Learn more: