In recent years, advancements in artificial intelligence have led to the development of some incredible text-to-speech (TTS) tools. These tools are incredibly useful for a wide range of applications, from creating audiobooks and podcasts to assisting individuals with visual impairments.
As we move further into 2023, there are now more AI TTS tools available than ever before. But with so many options, it can be difficult to determine which ones are worth your time and investment.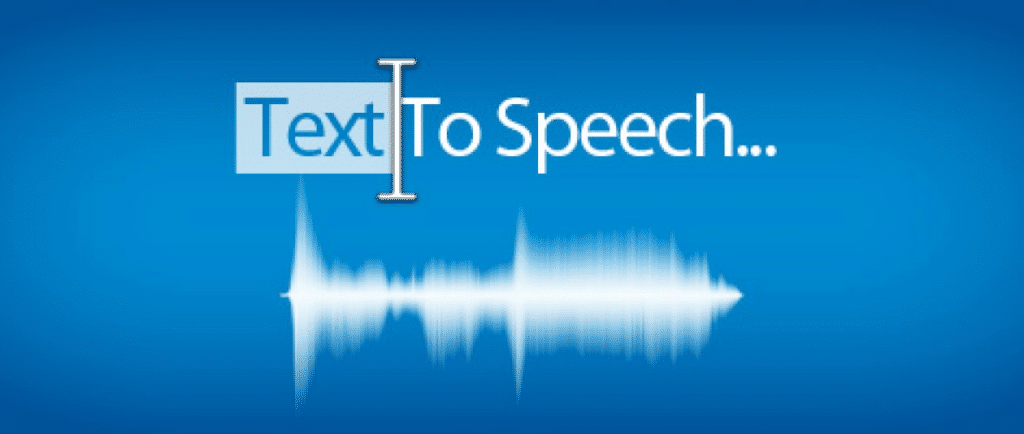 In this post, we've compiled a list of the 7+ best AI TTS tools of 2023. We'll take a close look at each tool's features, pricing, and performance to help you make an informed decision.
Whether you're a content creator, a marketer, or someone simply looking for an efficient and reliable TTS tool, this list has got you covered. So, without further ado, let's dive into the world of AI TTS and discover the best tools out there !
👉🏼 Additional reading : How to Make $500 a Day with Affiliate Marketing ? Case Study (2023 Guide)
Best for providing powerful features to create voice-overs for eLearning, videos & presentations.
Murf is a cutting-edge voice-over tool that specializes in text-to-speech conversion. You can either type out your script or upload a recording of your voice, and Murf will use its advanced AI technology to create incredibly lifelike voices that have been trained by professional voice-over artists. Additionally, Murf checks the voices for various parameters to ensure top-notch quality. This versatile tool can be used for a variety of purposes, including representing brands, products, businesses, and presentations.
Here are some of the key features that make Murf a must-have for anyone in need of high-quality voice-over work:
Text-to-voice conversion: Murf allows you to create voice-overs from written scripts. You can also convert your own voice recordings into editable text, which you can then fine-tune like a regular document or convert into an AI voice.
Sync with visuals: Murf Studio lets you easily sync your voice-over with accompanying visuals, ensuring a seamless and professional end product.
Realistic voices: With over 100 different voices in 19 languages to choose from, Murf offers a wide range of options to suit your needs. You can also adjust the speed of narration, add emphasis, and insert pauses to create a more natural-sounding delivery.
Additional capabilities: Murf provides a range of additional features to enhance your voice-over, including a grammar assistant to check your script, the ability to add free background music, and video and music trimming.
Enterprise-level options: If you're a business looking to create voice-overs at scale, Murf offers advanced team collaboration features, access control, a pronunciation library, and SLA.
Overall, Murf is an excellent tool for anyone in need of high-quality voice-over work. Its advanced AI technology, combined with its user-friendly interface and range of features, make it a top choice for professionals and amateurs alike.
Best for a cloud-based solution to create a voiceover.
Speechelo is a text-to-speech software that uses advanced AI technology to generate realistic human-like voices. Its various features make it a useful tool for creating engaging and professional-sounding voiceovers for various types of videos, including sales videos, training videos, educational videos, and more.
The ability to add inflection and different tones to the voices makes the voiceovers sound more natural and engaging to the audience. Additionally, the software supports multiple languages and is compatible with popular video creation software, making it a versatile tool for content creators.
👉🏼 Additional reading : Bluehost vs Hostinger ? Who Wins Our Head-to-Head Comparison
Best for Fast AI-Powered Text to Speech Conversion.
With Speechify, you can easily convert text in various formats such as doc, PDF, email, and more, into natural-sounding speech using high-quality AI voices.
This versatile software also enables you to add a 'play button' to any content on your website or app. You can even customize the reading speed, allowing you to listen to the text at up to 5 times the usual speed.
With over 30 male and female voices to choose from and support for 15+ languages, you have plenty of options to create the perfect voiceover. Additionally, Speechify allows you to scan and convert printed text into speech, making it even easier to listen to your favorite articles and books on the go.
Lastly, the converted audio can be saved across multiple devices for easy access anytime and anywhere.
Best for generating Natural Sounding Voices from Text.
With Synthesys, you can easily generate natural-sounding speech from any text in just three simple steps. This software provides a wide range of options to customize your voiceover, including various tones, languages, male and female voices, and reading speeds. Whether you need a voiceover for commercial or personal purposes, Synthesys can help you achieve professional-sounding results.
To get started, simply select the gender, style, accent, and tone you prefer for your generated voice. Next, paste or type your text into Synthesys's AI voice generating interface.
From there, you can adjust the reading speed and pause length to further customize your voiceover. Once you've made your selections, click 'create,' and within minutes, your artificial speech will be ready to use.
Features :
Cloud-based application.
Large library of professional and natural-sounding voices. Over 35 female and 30 male voices.
Create and sell unlimited voices.
Extremely user-friendly interface.
Descript is an all-in-one platform designed for bloggers, podcasters, online course creators, and anyone creating online content. With accurate voice generation and a host of core features, Descript simplifies the editing process and saves users a significant amount of time. One of the best things about Descript is that it allows users to edit audio and video just like editing a Google doc file, using text to quickly identify the parts that need editing.
However, some users have reported occasional issues with the software, such as freezing and difficulty accessing projects. Despite this, Descript remains an excellent choice for those who prefer visual editing of recordings with text.
If you're interested in AI voiceovers without the need for a monthly subscription, Speechelo might be a better option for you. We recommend trying out the free plan before upgrading to the Pro plan, which includes commercial usage rights, for just $26 per month.
👉🏼 Additional reading : How to create website using python in 2023 (Ultimate Guide)
Best for providing superior speed and accuracy.
Nuance Dragon is a speech recognition software powered by advanced AI technology that caters to both home and professional use.
With cloud-based solutions running on geographically dispersed data centers, Nuance Dragon offers a secure and reliable service. The software's hosting infrastructure is supported by Microsoft Azure, which is HITRUST CSF certified, ensuring compliance with industry-standard frameworks.
Nuance Dragon takes data security seriously and uses 256-bit encryption to safeguard all data both in transit and at rest. This encryption technology provides an extra layer of protection, ensuring the safety and privacy of all user data.
Features:
Nuance Dragon supports HIPAA requirements that are essential for security and confidentiality in public sector settings.
It can be used by diverse professions.
It provides comprehensive security.
📚 Learn more: