For some brands, Twitter may seem risky or conflicted. But, for those who know how to exploit it, the game is worth the candle.
Check out these 9 unknown and cool facts about Twitter …
1 – Every day,145 million people use Twitter
The third quarter 2019 Report released by Twitter says this figure has increased by 17% since the third quarter 2018.
Also be aware that the platform specifically lists active users who view the ads and that you can therefore monetize (in comparison, Facebook and Snap count all their users, even those who do not necessarily see the ads).
If this figure seems low, it is because previously Twitter calculated the number of its users per month. For example, in the first quarter of 2019, the company identified 330 million monthly active users.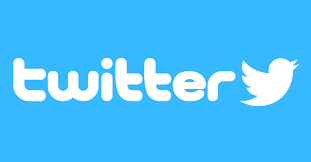 And 30 million (or 20 %) of Twitter's daily users are American
According to Statista, 49 million Americans use the platform every month, or 15% of users worldwide. So they make up the bulk of Twitter's user base.
Japan and the UK then came in second and third place.
2 – Twitter is characterized by its little blue bird, named Larry, in reference to Larry Bird
The name is a tribute to former Celtics player, legend Larry Bird. The anecdote was confirmed a few years ago now, in 2011, by the co-creator of the network, Biz Stone.
Born in 1974, Stone witnessed in his younger years the titles won by the Celtics in 1984 and 1986. In an interview with the Boston Globe, we learned that Biz Stone had attended Wellesley High School, a high school near Boston.
So he grew up close to the city and as a fan of the local team. At the time of creation in 2011, when he was looking for a name to give to his bird, it was only natural that the tribute to the Celtics legend came to his mind. Thus was born Larry The Bird.
3 – FBI trains its agents in slang used on Twitter
ASL, YOLO, DWISNWID … the FBI was forced to unveil an 83-page internal guide containing more than 2,800 English-speaking acronyms used on Twitter and other social networks.
After receiving a request for access to information, the US Federal Bureau of investigation (FBI) was obliged to unveil an internal glossary of 83 pages dedicated to social networks. The document released by the American organization MuckRock contains more than 2,800 English-speaking acronyms.
this slang dictionary, probably inspired by the "Urban Dictionary", allows FBI agents to better understand messages posted on Twitter and other platforms.
4 – The fake tweet that shook Wall Street
Source CNBC: False Rumor of Explosion at White House Causes Stocks to Briefly Plunge; AP Confirms Its Twitter Feed Was Hacked
It will have taken 140 characters to shake Wall Street. The Associated Press (AP) reported on its Twitter account that a double explosion had just occurred at the White House and that President Obama was injured. Enough to plunge the U.S. stock exchange before the presidency belies the information.
Jay Carney, the White House spokesman, confirmed that the president was doing well. But in the space of a few minutes, the Dow Jones index has already lost 130 points. The fake tweet resulted in $ 136.5 billion in losses on the S & P 500, which later recovered.
A claimed hack …
It was the Syrian army that claimed responsibility for the hacking on Twitter. This pro-Assad organization has made itself known by hijacking the accounts of other media, such as National Public Radio in the United States, the BBC, the CBS channel, or Reuters News.
5 – Barack obama has the most followed and popular account on Twitter
Twitter handle : @BarackObama
Followers : 162,2 M
Getting the most followers on Twitter is like being the richest in Monopoly (Hi Hasbro!). However, there are accounts that have millions of followers because they honestly earned them and in top positions we still find celebrities, so we don't think they actually bought followers. These are accounts of musicians, footballers, TV shows and even presidents and former presidents, the most followed accounts on Twitter are still famous people
6 – Iceland used Twitter to overhaul constitution
" I think it's a first to use the internet to create a new constitution, " Thorvaldur Gylfason, a member of Iceland's Constitutional Council, told the English daily the Guardian.
Twitter serves above all as a space for dialogue. Members of the Constituent Assembly collected feedback from Icelandic citizens and interacted with them without a media filter
Iceland used Twitter to crowd source ideas on what people wanted. The articles were documented through a vote which had six questions. Twitter users had to vote by saying yes or no and after a thorough research.
People use the hashtag symbol (#) before a relevant keyword or phrase in their Tweet to categorize those Tweets and help them show more easily in Twitter search.
Originally, the famous hashtag is a sign used by the communication protocol IRC (Internet Relay Chat), created in 1988, which is the basis of many internet chat systems. In this protocol, the name of a chat channel is preceded by a#, or hash in English.
8 – The CIA reads your tweets
At the CIA, professionals in charge of monitoring the Web analyze 5 million tweets daily for their government, announces the "Open Source" Center of the intelligence agency. This specialized branch references everything, "from Arabic to mandarin, from a tweet full of rage to a blog Rich in reflection " and crosses the data "with local newspapers or with intercepted phone conversations." After Bin Laden's death, the agency reportedly picked up the reactions on Twitter to give the White House a glimpse of the world's opinion.
9 – The most retweeted tweet in history is now from a Japanese man who promised people money
8,000 EUROS PER WINNER …
Yusaku Maezawa is a Japanese entrepreneur. Founder of the ready-to-wear site Zozotown, he does not lack money. He also recently offered himself a place to become one of the first passengers on a tourist flight around the Moon organized by SpaceX, the firm of Elon Musk.
In his tweet, he explains that he will randomly redistribute some of his fortune.
"ZOZOTOWN's early-year sales are the best ever. 10 billion yen has already been spent [on the site]. As a thank you, I will give 100 million yen (100 million for 100 people) to people, in cash, " he describes.
It had garnered more than 3.5 million retweets, up from 3.3 for the previous record (a tweet from Ellen DeGeneres at the Oscars).
With this promise of money, Yusaku Maezawa shows how absurd this kind of "record" can be, basically, when they can be beaten by the simple promise of financial payment.
More Resources:
▷ How Do Americans Use TWITTER For News?
▷ How Do Search Engines work? Ranking, Crawling, Indexing …
▷ 20+ Digital Marketing Tools Top Marketers Recommend
▷ 12 Proven Steps to Boost Your Organic CTR in Google
▷ 13 Ways to Improve Your Organic Click-Through Rat
▷ Click-Through Rates in the SERPs – What Are the Real Numbers?