Facebook advertising is an SNS advertising platform that delivers to Facebook's "feed side" and "stories". You can also serve ads to Instagram, which was acquired in 2012, from the Facebook ad management screen.
One of the characteristics of Facebook ads is high targeting accuracy. When Facebook creates an account, users are basically required to register with their real name and enter various information such as age, region, and place of employment.
Since ads can be delivered based on the accurate profile information entered by the user, it is possible to pinpoint ads to the target who wants to appeal the product or brand.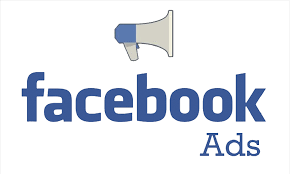 Facebook has many active users and has the advantage of being able to reach a wide range of users by placing advertisements.
In addition, the user data stored on the platform enables highly accurate targeting, which enables effective advertising. Unlike search-linked advertising, SNS advertising is also attractive because it allows you to approach potential customers who do not know your product.
Before serving Facebook ads, here are four success points to keep in mind.
1. Clearly define the purpose
Before setting up a Facebook ad campaign or ad set, it's important to define your purpose, such as what your ad is serving for.
Depending on the purpose of the ad, such as whether you want to recognize the brand, increase engagement such as likes and shares, or get conversions, the method of setting the ad set and the optimal bidding method will also change.
Also, depending on the purpose of your ad, you will have different targets and creatives to appeal to. Determining what you want to achieve (KGI) by serving Facebook ads is the first step in running Facebook ads.
2. Configure ad design for automated bidding
In order to improve the performance of Facebook ads, it is important to make good use of automatic bidding (minimum bid).
Automatic bidding is a bidding method that automatically adjusts the unit price for each optimization event to the minimum while digesting the " daily budget" or "budget within the posting period " set in the campaign or ad set. That is.
Facebook ads have many variables that affect performance because you can set the target to be delivered, the delivery destination, and the delivery format in detail, and it is difficult to improve the performance manually.
Making good use of automatic bidding using machine learning for Facebook ads is the key to improving delivery performance.
3. Create an ad set that generates 15-20 CV daily
I mentioned that the use of automatic bidding is the key to streamlining Facebook ads, but in order to optimize automatic bidding, a certain number of samples will be required.
One guideline for the number of samples is 15 to 20 CVs earned daily. If we can maintain this number of samples, machine learning for efficient CV acquisition will work smoothly.
To ensure a certain number of conversions, it's important not to divide your ad set too much. If you create more ad sets than you need, the samples will be scattered and you will not be able to store enough data.
Also, if you really want to separate ad sets, or if you cannot expect the amount of data even if you unify the ad sets, it is also effective to set an intermediate conversion.
For example, if the purchase of goods from LP is the final conversion, you can increase the number of samples by setting the previous actions "form input" and "click the order button" to the conversion.
However, the target conversion unit price will be different from when you set the product purchase to conversion. It will be necessary to verify the effect while taking into account the conversion rate from intermediate conversion to final conversion.
4. Refresh your creative regularly
For SNS ads such as Facebook ads, the performance depends greatly on the ad creatives you deliver. There are many cases where the CV rate has improved significantly just by changing the creative.
It is important to prepare multiple visuals such as copy text and banner images, and creatives with different formats such as videos and carousels, and verify which creative is good.
Also, even after finding a high-performing "winning creative", it is necessary to regularly refresh the creative by rotating it for about 2 weeks to 1 month.
Due to the nature of SNS advertising, users visit the timeline many times a day. Therefore, even if the same creative is delivered to the same user, the freshness will be lost and the CTR will be lowered.
Keep in mind that you'll need to find quality winning creatives and make small changes to your creatives on a regular basis to keep your users happy.
5. Create many classified campaigns
Reaching bent old customers, or those who've almost become your customers (i.e. expressed interest in your brand but never converted), is one among the foremost effective ways to spice up your Facebook campaign performance.
Both Facebook and Google enable you to optimize your campaign performance supported by specific interactions (i.e. events) that occur on your site. Event tracking requires some basic coding knowledge, as you would like to insert relevant code parameters on your site.
Oribi is simple to use an analytics tool that creates event tracking and implementation easily. Fundamentally, Oribi will send out your assigned occasion information into Facebook consequently for you to then use in enhancing your missions.
It is often a particularly useful gizmo for little business owners and startups that can't afford to shop for conversion optimization services or have limited knowledge of event tracking and coding.
Moreover, by seeing which customers are converting, and where they're coming from, you will find it much easier to customize your campaigns and obtain better results. I saw a lift in my engagement directly, without having to believe more complex and expensive analytics platforms.
6. Get Your Customer Involved
Testimonials in ads are nice, but they fail to catch anywhere near the facility of the direct user to user engagement.
You can customize your calls to action to reflect the platform by asking customers to review the merchandise directly on the thread where they found it.
Not too way back, I ordered a semi-permanent hair coloring from a Facebook ad. I received a message from a customer service rep in Messenger shortly after, asking if i might be willing to supply photos of my hair, and a brief review during a linked ad. In exchange, they might send me a free bottle of an equivalent or the other color of my choice.
I really liked this approach. Most importantly, it is a decent method of encouraging informal exchange and imparting trust by adding credibility to a tribute. Second, it works well with the merchandise – it is a hair coloring that must be refreshed within a few of weeks, and it gave me the choice of either choosing an equivalent color or trying another one. This also helped to create a relationship with me, as a customer, because it gave me the chance to become more reliant on the merchandise.
Yet, what dazzled me most about this methodology was the possible outcomes. I acknowledged their offer and took two photographs of the completed item whenever I had gotten it. I wrote a few of sentences about how my hair felt and the way easy it had been to use. every week later, I had my free bottle in hand, virtually guaranteeing that I'll use it again. My testimonial got quite thousand likes, and generated tons of engagement, with both me and therefore the brand itself, where they were ready to answer questions, and many of individuals said that they had just bought their own, were close to, or were tagging others who would even be interested.
Proof of concept, right there on the page.
As noted, utilizing advanced targeting, and understanding your audience, is vital to maximizing your Facebook ads approach. Yes, you'll reach many people on the platform, but nobody will case if your ad is just too generic, your audience is just too broad, and/or they can not relate to the advertised product.
These tips will assist you address all of those key issues.
More Resources:
▷ How Do Search Engines work? Ranking, Crawling, Indexing …
▷ 20+ Digital Marketing Tools Top Marketers Recommend
▷ 12 Proven Steps to Boost Your Organic CTR in Google
▷ 13 Ways to Improve Your Organic Click-Through Rate
▷ Click-Through Rates in the SERPs – What Are the Real Numbers?
▷ Click-Through Rates in the SERPs – What Are the Real Numbers?