If you want to succeed online, there's only one better way. Read as much as you can. And if you learn from the best blogs, in your industry. You will learn a lot of new strategies that you can directly implement on your businesses online.
We at search engine spot have made a list of top 20 digital marketing blogs to read and follow in 2020
HubSpot is the marketing automation company that invented inbound marketing. HubSpot is one of the oldest companies in the digital marketing software industry, and its blog is packed with actionable Marketing advice. Its products and services aim to provide tools for customer relationship management, social media marketing, content management, lead generation, web analytics, search engine optimization.
Moz blog is one of the best sources available for learning about SEO trends and SEO tips,
by offering all the resources and advice you need to succeed in your web marketing strategies. Moz offers also SEO tools that include keyword research, link building, site audits, and page optimization insights in order to help companies to have a better view of the position they have on search engines and how to improve their ranking.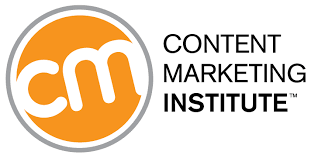 If you'd love to be an SEO expert, and if you want to learn how to do something new in digital marketing. The Content Marketing Institute publishes important content on the planet, studies, and other data that are extremely valuable if you're involved in content marketing.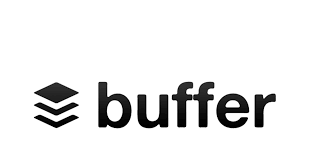 In the last few years, buffer has quickly become one of the most popular topics in digital marketing on the planet. our favorite thing about buffer is that it helps you grow your audience with publishing, analytics, and engagement platform for building your brand on social media.
Copyblogger is a popular marketing education company owned by Rainmaker Digital, and their blog remains one of the best podcasts and resources for following content marketing trends and best practices.
As the name suggests, Search Engine Journal is an online publication that goes deep into the subject of SEO (Search Engine Optimization), including information on essential tips for a successful content marketing strategy, the freshest digital news, and the latest best practices.
Convince & Convert, help you learn how to write, publish, and promote content that achieves specific marketing goals. The Convince & Convert blog is a great resource for developing your SEO strategy and staying up to date with the latest developments in the world of search engine optimization, customer experience management marketing strategy, and social media marketing.
Ahrefs, it's super useful for discovering effective, proven strategies for earning links from bloggers, webmasters, and news outlets. Including backlink analysis, keyword research, and technical SEO audits… Today, Ahrefs has added a ton of features.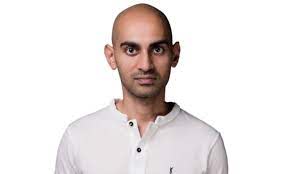 Neil Patel is a blogger, author, entrepreneur, and marketer expert. He enjoys helping beginners and medium businesses grow using innovative marketing tactics. From creating content, SEO, analytics tools, or analyzing marketing data.

CopyHackers is the most digital marketing blog that focuses on things like email marketing, blogging, SEO, and social media strategy. CopyHackers provides research-backed advice on how to write in a way that gets conversions across the wide world of the web.
Actually, Backlinko is the one of popular blogs on the planet, talking about digital marketing tactics and tips. It teaches you how to grow your blog and manage SEO, especially how to earn high-value backlinks, high-quality links, and boost your domain authority.

Social Media Examiner is all about social media marketing, teaching you how to monetize the social platform, like Facebook, Twitter, Pinterest, Instagram, LinkedIn, and Reddit, you can find detailed and actionable guides to almost every social media platform, with a good resource that you need as a web entrepreneur. The content on Social Media Examiner includes "how-to" blog posts, interviews with marketing experts and thought leaders, data-driven posts and industry research, news and updates about the social media world, and even podcasts and videos.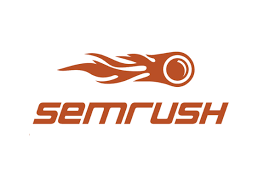 SEMrush has one of the best devices in the planet SEM (Search Engine Marketing: SEO, branding, copywriting, content marketing…), SEMrush also has an incredible blog, with updated content on the topics that you are passionate about as a web entrepreneur.
Fill your feed
Digital Marketing Blogs are one of the easiest ways to gain actionable insights and to learn consistently, and what better than learning from excellent professionals with fresh and updated content.
Here, we ensured that you enjoyed knowing the best digital marketing Blogs to Read and Follow in 2020. In these bogs and ours, you will find the information you are looking for about digital marketing!
We hope you enjoyed the article.
More Resources:
▷ GetResponse Review 2021: Details, Pricing & Features
▷ Divi Theme Review : Best And The Fastest WordPress Theme
▷ SEMrush Review: Features, Ratings & Details