For many entrepreneurs and SMEs, the newsletter is a bit like the Loch Ness monster… The idea resurfaces regularly but fades away immediately for lack of time, means or inspiration.
And yet … it is a digital marketing tool, always effective in keeping in touch with your prospects and customers.
the newsletter is the essential complement to your web presence !
Let's see why and how.
What is a Newsletter ?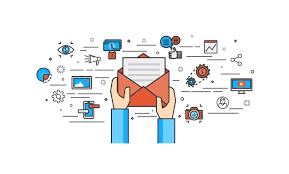 The newsletter is a regular email sent to a list of recipients. It serves to inform readers about the news of your company, your events, your commercial offers or your promotions.
This support can also be used to engage in a real dialogue with your customers. You will be able to broadcast some customer testimonials or content with high added value (tips, best practices, etc.).
It is necessary to establish a frequency in order to accustom the reader to this reception :
Weekly : to make a weekly newsletter you need a lot of content and a good opening audience of emails. This one is useful for a product shop, when there are interesting offers, a lot of news, raises.
Monthly : not too intrusive, this newsletter keeps in touch regularly.
Quarterly : some information from time to time so as not to be forgotten.
Annual : The New Year is always pleasant to wish for, this can be accompanied by a word or a mini report on the year. (a few figures)
Spontaneous : it is possible to send additional newsletters to express an event or an exceptional discount.
The interests of a Newsletter and its beneficial contributions :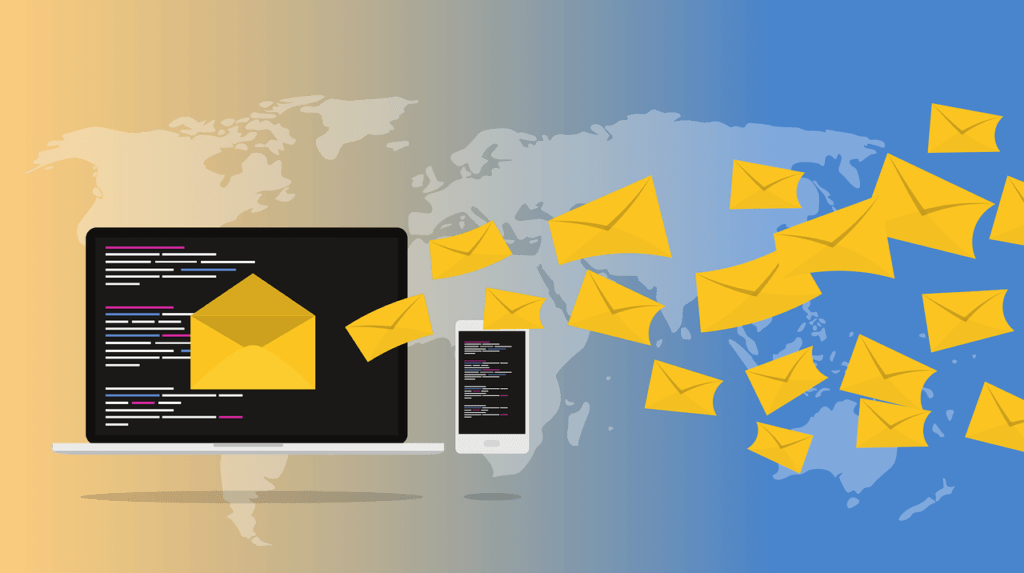 The newsletter mainly allows to :
Create a contact. With a newsletter, you can easily communicate about the latest articles published on your blog to your readers. In addition, they will be able to directly click on them using links and view them on your blog.
Retain your audience. By having an in-depth knowledge of your subscribers, you can deliver personalized offers and articles to them based on their interests. This is a great way to create a lasting relationship with your readers.
Increase its traffic. Thanks to the links in your newsletter, your subscribers will easily access your blog, The idea being to bring them back to your website with each newsletter received. With regular and relevant newsletters, you watch your number of visits increase.
In addition to bringing significant results for your blog, the newsletter is an easy to access and inexpensive tool.
The inconvenients :
On the other hand, a poorly exploited newsletter will tend to make you get the opposite results :
A loss of customers
A loss of traffic
A loss in achieving your goals (decrease in sales, no improvement in SEO, etc.).
How to retain your customers with a Newsletter :
Before you think about the content of the message, you need to build an opt-in client database. That is, people who explicitly agree to receive messages from you. The important thing is not necessarily to have a lot of subscribers but sensitive contacts to your products, your brand and your commercial offers.
Prefer a hundred customers who read your newsletter rather than a thousand customers who do not open your emails.
There are several ways to enrich your customer database. By a registration form that you distribute on social networks, on your website via a dedicated insert or In-store with an app on Ipad. Etc
2. Demonstrate your expertise :
Take advantage of this tool to advise, guide on best practices to adopt or explain new concepts. By adopting an expert position, you build a bond of trust and you become the reference in the eyes of your customers.
3. Create closeness :
As a reminder, this tool is not only used for commercial communication. Do not be afraid to tell professional anecdotes, introduce your team or show the backstage of your company.
If the opportunity is right, you can write a newsletter such as "a day with me" or " I explain my activity ". Internet users love to know the privacy and the reverse side of a company or brand.
4. Stand out :
Dare to get out of your comfort by expressing your point of view or commenting on a news of your sector. To strengthen the line, adopt a light tone, which is close to your readers, without necessarily falling into familiarity. Use a vocabulary they understand (exit the jargon !) and try touches of humor.
5. Relevant content :
Regardless of the channel chosen to collect email addresses, always announce the contents and themes of your newsletters. That's because your content needs to add value to customers, it must seek to attract and surprise.
If the content you create is not what your readers like, you risk mass unsubscribing. In addition, a defined editorial line allows you to bring a personality to your brand, and finally Finally, choose an ideal ratio between promotional message and information.
6. Create expectation :
Internet users must be eager to read you. For this, several ways : Make an appointment for them (for example, every Friday at 9am) ; Create a newsletter in several episodes (one content per week, on the same theme, for 1 month) ; Take advantage of your social networks to "teaser" the new format or topic of your next email.
A newsletter should be distinguished from an emailing…
Clearly, signing up for a newsletter is voluntary on the part of the person who signs up. The subscriber expects information, not advertising.
On the emailing side, on the marketing plan, we can clearly distinguish different types of operation :
Acquisition (turn a subscriber into a customer and / or encourage viral) ; Loyalty (action usually coupled with newsletters) ; Recruitment (pure prospecting on new segments and databases).
To keep in mind
Last tips to remember for your newsletters :
Take care of technical constraints: weight and size
Carefully study the content, hooks and tone used
Don't waste your reader's time
Respect the will of your subscribers: if they no longer wish to receive your newsletter, The unsubscribe link should be easy to find.
We hope you enjoyed the article.
What Do You Think?
Now We'd like to hear from you.
Let us know by leaving a comment below right now
More Resources:
▷ Ways to Boost the Performance of Your Facebook Ads
▷ How To Choose The Right Influencer Marketing: 4 Things To Consider
▷ Top 14 Social Media Sites to Consider for Your Brand in 2021