I have tested top-level social media marketing tools. In this article, we will introduce the best-recommended tools for 2021! Each tool has its own unique characteristics, so please read them all and choose the one that suits you best.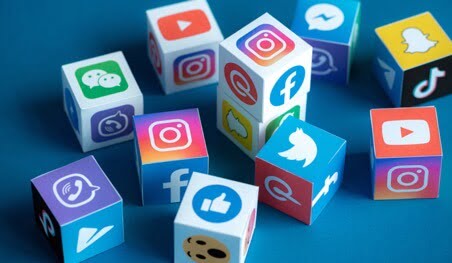 Are your current social media tools really working? You may be wondering if there are other tools that are easy to use or have more features and features. You may also need to schedule your content on a platform that your current tool doesn't support.
With the right tools, you can save money and manage your social media efficiently, helping your social content strategy succeed. But how does one know which one is true for you?
Moreover, it can be quite difficult the first time you use a social media tool. Depending on the situation, such as when you start working as a blogger or who already runs a marketing company, what is suitable depends on the situation.
Before investing your time and money, you want to be confident that when you use social media marketing tools, you're using the best tools that will give you immediate results from your content strategy.
After hours of research and discussions with businesses of all types and sizes, we have identified the most important features. We actually tried out the tools we are going to introduce on our own site for a month.
Why Social Media Management Is Important
Brand awareness and loyalty aren't just happening. Text-based communication and high-impact graphics allow consumers to speak and scale according to their needs. Social media marketers are involved in creating and managing social media marketing projects.
If you want more information about social media branding, check out: ▷ Top 14 Social Media Sites to Consider for Your Brand in 2021
Supported social media: I searched for tools that support various social media other than the most important SNS (Twitter, Facebook, LinkedIn, Instagram).
Ease of use: You want to get started with social media management tools quickly. Also, it would be nice to have something that allows you to quickly learn how to use it.
Social Engagement: Ideally, you want a tool that allows you to monitor and respond to content directly from the platform.
Posting and Scheduling: Content should be easy to share and it should be easy to schedule content to post on social media.
Analytics and reports: Content performance needs to be easy to understand, and it's nice to be able to easily share such metrics with others as needed.
Team Features: If you're working in a team, it's best to work efficiently by collaborating and communicating effectively.
Price: I searched for a tool that offers free plans and free trials. It is better to actually experience it.
Best Social Media Marketing Tool
SocialPilot, a social media tool for small teams, has a lot of collaboration capabilities. It's available on a variety of social networks, helping you manage all your social media together.
SocialPilot is compatible with Twitter, Facebook, LinkedIn, Instagram, Pinterest, Tumblr and Google My Business. With the cheapest plans, you can use this tool to manage up to 10 social media.
Scheduling content is easy and you can manage it with a drag-and-drop calendar when you're done. SocialPilot also has a social inbox feature that helps you manage your received content together.
Advice:
If you publish content to Russian users, SocialPilot is one of the tools that are introduced in this article, is the only tool that supports VK. VK is a popular social media in the Russian-speaking world.
Tip:
Improve your engagement with social media content with the tagging features built into SocialPilot. It's perfect for expanding your reach.
Another great thing about this social media tool is that you can view analytics on all your social media content. You can check it even if it is not posted from SocialPilot. Easily get information about content posts, audiences, influencers, and more to help you improve your strategy.
Other main functions
A large amount of content can be scheduled in advance. Can prepare thousands of posts
Filter content by social media account or group
Get ideas for social media content with keyword search
Manage team content with authorization system
Individual plans for SocialPilot are relatively inexpensive. There is also a low-priced Pro Plan that allows you to work as a team. In addition, a free 14-day trial is available.
Sendible is currently one of the best social media management tools. It has tools that are useful to everyone. Sendible allows you to post to major social media such as Twitter, Facebook, Instagram, LinkedIn, Pinterest and YouTube.
Sendible makes it easy to schedule content on multiple platforms and also display detailed data about the content you post. Report templates are provided so you can quickly generate easy-to-understand social media reports.
Tip:
Sendible isn't just about social media scheduling. You can also create and schedule content on blogging platforms such as WordPress, Tumblr, Medium, and Blogger, as well as Facebook Ads and Google My Business. Overall a great tool for business users.
Sendible's sentiment analysis allows you to see how your social media users are feeling about the content you're posting, and adjust your strategy accordingly. You can also use the social listening feature to see if you're meeting your engagement goals. This will allow you to respond quickly when you have a statement about your business.
Other main functions
Centrally manage social messages in your social media inbox. You can reply quickly
Easily reshare best-performing social media content
Improve collaboration and communication with team tasks and workflows
Proposing content to promote sharing and likes
Sendible is priced at a low monthly rate for individual entrepreneurs, as well as plans for smaller and larger teams. All plans have a 30-day free trial so you can see how comfortable it is.
Hootsuite is not only the most popular social media tool, but it also features a fairly rich free version. The company, which has been in business for over 10 years, has many features for bloggers, small business owners, and teams.
With Hootsuite, you can post to Facebook, Twitter, Instagram, LinkedIn, Pinterest, and YouTube channels.
Adding social networks and scheduling content is easy with Hootsuite, and you can easily preview your content before posting. The interface looks a bit outdated compared to Buffer and Sendible, but most of the features are still available.
Another feature I would like to note about Hootsuite is that it can display analytics for all social media content, unlike other social media management tools. You can also check things other than those posted from Hootsuite. Therefore, it is easy to determine if the strategy is successful. However, this is a feature of paid plans only.
Tip:
You can post to the free version of Hootsuite or to your WordPress blog by entering your WordPress login information. That's why Hootsuite is a great all-in-one content management dashboard.
Hootsuite doesn't have an all-in-one social inbox, but you can work with social media content without leaving the platform. Managing social media can save you a lot of time.
Other main functions
Propose content based on monitored hashtags and saved searches
Shared content library for social media teams
Visualize and manage SNS content with a drag-and-drop calendar
Content permission function for teams
Easily boost your social media content directly from your dashboard
Hootsuite is one among the simplest free social media tools.You can work from 3 social media profiles and schedule 30 social messages in advance. Upgrades are required for analytics, unlimited scheduling, and managing 10 or more social media profiles, but the monthly fee is low. The 30-day free trial is available as a paid plan, so you can try it before joining.
eClincher is one of the best social media tools for your business, with features that help brands and agencies. You can post to Facebook, Twitter, Instagram, LinkedIn, Pinterest and YouTube channels.
In addition, EClincher Guests can also have posted on Google's My Business and Yelp in, is also possible to see more detailed information to connect to Google Analytics.
This social media tool makes it easy to create and schedule content, and you can even adjust your schedule with the social content calendar.
eClincher has a social inbox so you can see all your messages, conversations, social mentions and more. You can reply from within the platform, so you can engage in social media smoothly.
With eClincher, you can analyze the performance of social media posts in real time and quickly review your strategy. It is also easy to generate and customize reports.
Tip:
Easily create beautiful images for sharing with eClincher's Canva feature.
You can use Smart Queues and AutoPost features to automate posting to social media, and recognize and share different categories of content. RSS AutoPost can also automatically share content from trusted sources. Great for showing off your presence while saving time
Other main functions
Hashtag and keyword monitoring is useful for posting and responding to related content
It will organize the content with the recommended content feed
Post permission feature for teams
Team media library
Integrated with Giphy, Pocket, Sniply and more
For those who use social media for work, eClincher's monthly fee is economical, and you can try it with a 14-day free trial.
Sprout Social is one of the most popular social networking tools for businesses and brands, and for obvious reasons. It has a variety of engagement, publishing and analytics capabilities.
Like other social media tools, Sprout Social allows you to post and schedule content on Twitter, Facebook, LinkedIn, Instagram and Pinterest. You can also manage Facebook Messenger, which is very useful for your business to communicate with your customers.
However, the basic version allows you to schedule content for up to five social media profiles.
Posting and scheduling content to multiple social media at the same time is easy. You can also view and manage your content on the social media calendar.
Like eClincher and Sendible, Sprout Social allows you to view messages received on all social platforms in one inbox. For this reason, can see what is happening in all of the social profile, you can respond quickly.
If you need a report of your activity on social media, Sprout Social's customizable report templates are available. You can also create your own, so you can include the most important indicators in your report.
Tip:
If you post to Instagram on Sprout Social, you can also post your first comment on the Instagram feed. This allows you to add more hashtags to help you discover your content.
If you have trouble managing your inbox, you can prioritize your most important messages by optimizing what you see with the filtering tools built into Sprout Social.
Other main functions
Content library for teams
Promote Facebook from within the platform
Organize your messages and campaigns with tagging
Keyword and hashtag monitoring
Find good-performing social media content and take advantage of its success
Sprout Social's standard plan isn't cheap, and there's an additional charge to get better reporting. However, it's convenient to be able to try the tool for free with a 30-day money-back guarantee.
If you're looking for the best free social media tools, Buffer is always the service of choice. That should be it too. The free version offers a lot of features and is very easy to use.
You can post the free version of Buffer on Twitter, Facebook, LinkedIn, and Instagram. If you want to post to Pinterest, you need to upgrade. You can also post to multiple accounts on each platform.
Buffer's interface is a compelling, modern, one-page structure that allows you to quickly upload text, images, and videos. However, you cannot upload Instagram image gallery from the tool.
The classic version of Buffer, renamed Buffer Publish, does not have social engagement capabilities. To use this feature, you need to get Buffer Reply for a fee.
The free version of Buffer gives you some basic analytics on content . You will need to upgrade to a paid plan to see more information such as impressions, reach, clicks and comments.
Tip:
Use Buffer bookmarklets and integrations with tools such as Pocket to schedule different content.
Before you can use Buffer effectively, set how often you want to post ideally for each platform. This makes it easier to add content to your post queue when using the web interface, apps, and bookmarklets.
Other main functions
Schedule content every time you find it (Buffer Publish)
Manage social media interactions with your team inbox (Buffer Reply)
Check content performance with detailed analytics (Buffer Analyze, now in beta)
If you want to take advantage of team features, see advanced analytics information, or need a Buffer Pro Plan. It's a reasonable price. There is a 14-day free trial so please try it. Buffer's free plan is recommended for bloggers and beginners.
Ubercircle is a space that helps you create the best posts for each social network in one place. It's a free platform, and even without downloads, you can use the service directly from the web in all browsers. You don't have to download or install anything to enjoy their services.
By spending just 10-20 minutes a day on your social media strategy, you can save a lot of time and effort and dramatically improve your relationships and interactions with your customers. You can see the social reaction regarding the reaction of various social media.
The most important thing to keep in mind is the progress of the work. What the customer base likes and what they don't like. You can see all the posts about how it works and increases. Helps control the viewer and target. It also helps to curate the content that way.
Ubercircle focuses on top influencers and supporters, so you won't miss the engagement you're following. This can strengthen your network on social media platforms. You will also get additional benefits such as collaboration.
Online hacking and crime are on the rise, and data may be unsecured and unprotected, but not in Ubercircle. Your data is secure. They are not one of the companies that provide your personal information. They protect and protect your data from external harm to your privacy. Certainly so you can trust them.
Ubercircle is highly recommended for highly organized, secure and secure social media networking. It is also one of the best free social media management tools for 2020 ventures.
If you are using a social media management program that provides the best analytics, you should use Ubercircle. Available on Facebook, Twitter, Instagram, LinkedIn, and YouTube. After the post is published, you can use their spectacular analysis to monitor attendance.
If you want a good overall tool, Hootsuite is for you.
Buffer is easy to use and I think it will be useful for anyone starting to work on social media.
On the other hand, for large businesses, eClincher, Sprout Social, SocialPilot, etc. are better.
Please choose the one that suits you best from the comparison table below.
| | | |
| --- | --- | --- |
| Business type | Top choice | Reason |
| Recommended for everyone | Hootsuite | The king of this social media tool has many features. There is also an all-in-one social media dashboard. |
| Small and medium-sized enterprises | eClincher | Social inbox saves time and helps you manage your reputation |
| Blogger | Sendible | Supports more blogging platforms than other tools |
| Beginner | Buffer | Very easy to use. Free version available on major platforms |
| E-commerce site | SocialPilot | Can be integrated with Google My Business |
| agency | Sprout Social | Great team features. Can be integrated with Facebook Messenger |
Conclusion :
The key is to find tools that support your marketing efforts, and invest the time in getting to know them. Don't be afraid to add new tools to your kit, but don't discard the old ones just because something fresh and shiny has turned up.
What Do You Think?
Now We'd like to hear from you.
Let us know by leaving a comment below right now
More Resources:
▷ Must-Have Tools to Help You Become a Digital Marketing Rockstar.
▷ How to Scale Your Facebook Ads 2021 | The Ultimate Guide
▷ 12 YouTube Video Ideas 2021, the ULTIMATE list for INSPIRATION!
▷ How To Use TikTok In Your Digital Marketing Strategy To Promote Your Business