In the past, the criteria for choosing a store were the proximity and word of mouth from friends and family. The store in good location was also excellent for attracting customers.
But now that's not the case.
Today, e-commerce is booming and you can shop from anywhere in the world with the click of a button.
What's more, there are countless ways to approach prospects, making it hard to tell what's attracting customers to your online store.
However, the clues you get from analyzing these things will drive your e-commerce business and guide your visitors to click "buy."
First impression
Reply to reviews and comments
Advertising

Share high-quality photos

Create a value
Focus on a trending topic or theme
Use hashtags & keywords
Targets by region

What attracts potential customers?

Add "action-prompting phrases"
Simple purchase procedure
Take good care of existing customers
Email marketing
Partnerships
1. First impression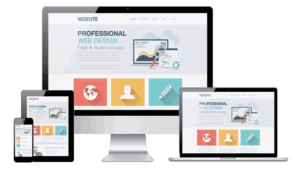 If you're practicing online business, your website acts as a gateway to your virtual store.
On the other hand, if you run a store in the real world, you spend time and money on attractive "for sale" to attract customers. And for that, the store needs to have attractive signs and scenery.

If this is an online store, access to the entrance should be easy. These "attractive for sale" principles are very important to your website, especially if you are trying to start an e-commerce business.

The website you set up for business is the first approach to your online customers.
Online store design, layout, visual appeal, etc. are key parts of increasing sales.
If prospects who visit your site aren't attracted, they'll leave the site without buying a product. By searching keywords related to your business, new customers will come across your website. There, they will be able to read a summary of your business, see the pictures and descriptions of your products and services, as well as find any information they will need in order to contact you.
Make sure that important information is easy to find and that it includes everything your customers might need (location, phone number, email, opening hours).

Some vendors offer attractive site design templates, but you can also hire a web designer to customize your design.
Custom designs are suitable when you need unusual functionality or a very specific site design.
2. Reply to reviews and comments

Customer testimonials are basically good reviews that you can feature almost everywhere. Just claiming that you're the best and that you have tons of satisfied customers means nothing if no one can confirm it.
If a customer is hesitant to give your business a try, a good experience and a sincere recommendation from a customer will show that your business is reliable. If their testimonial features emotion or a story, it is even more likely to convince a new customer to try your product. A testimonial from another business displays credibility, that you're willing to partner up and that you work well with others.
It is better to reply to bad comments than to delete the comment or the review section. All restaurants are misleading and it is better to apologize, demand redemption opportunities and prove their importance. This can save not only the restaurant's reputation but also the customer by admitting the mistake and making an offer to resolve the situation. It's also a good idea to thank the positive reviews. As a guide, we recommend that you reply to the review within 24 hours.
3. Advertising
Attracting customers does not simply mean attracting customers.
When thinking about attracting customers, many people may just want short-term results. However, there are not many people who buy products immediately or come to the store immediately.
Most people take the time to make a purchase by looking at the situation and checking the word-of-mouth and reputation, rather than buying immediately or going to the store even if they are interested.
Today's customers have a lot of information, so they tend to be cautious and have to scrutinize and trust a lot of information before making a purchase. Therefore, it can be said that not only attracting customers in the short term, but also spreading good reviews and reputation is an important point to increase the number of customers.
Share high quality photos :
No matter what platform you use, photos are the most important communication message in your profile. You should regularly upload photos of your product.
Make sure your photos are of high quality and do not upload your purchased photos from stock images. I recommend that you keep one photo style or use the same filter for all your photos. This makes the profile look more complete and tidy.
A short video of 30 seconds or 1 minute attracts more people than any other style of content. Videos can tell stories, tantalize, and engage customers. You can shoot a "welcome" message, shoot a video showing the client's experience, or share customer testimony.
Stream events, videos of your products, and live video stories about your product news. Live streams send special notifications to your followers, helping to revitalize your fans and keep you looped.
Make sure the menu is on social media as well as on the website. By including links in your tweets and posts, you enable potential customers to take action, view more information, and get involved.
4. Create a value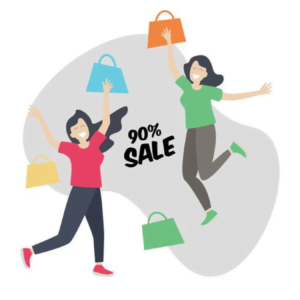 Special offers, contests, daily specials, and valuable content are great ways to attract customers. They are invited to visit your profile as they can remind customers of big festivals, celebrations and other events.
Contests can be found on all social media, are fun for your followers and can potentially attract new ones as well. Make sure that the prize you offer is related to your brand because that's the main reason people follow you. There's different kinds of contests: photo contests, caption contests, contests where a random person who comments or likes wins, voting contests and many more.
Social media can also be used for free offers and competitions. They present an excellent way to gain new customers and exposure and are advantageous for both your business and the customers. Use your social media accounts to offer free samples of your product or even free shipping. The people that follow you will share your posts with other people, providing you exposure and maybe even new loyal customers.
5. Focus on a trending topic or theme
Jumping to a topic is a great way to increase customer engagement. Topics will be about the weather, fashion, technology, food, city events, travel, etc., but political and social themes should be avoided.
Special hashtags help you find customers by location, special location, or keyword. Examples: #valueablegifts, #sale, #buyonegetonefree, #beautifulgift etc. The more hashtags you use in a post, the more likely it is that your post will be published to more users. You can also create a personal brand or creative hashtag that you need to use in every message. Example: #foodbymood or #piccolaitalia. This method will help you get more followers. Your followers will recognize you and find all the specials in it.
Use analytics tools to identify the keywords your customers search for to find your website and use those keywords in your content. This is a low cost SEO strategy. In addition, you can spend a little money on those keywords to show your site as an ad on Google's search results page.
7. Targets by region
Before starting a marketing campaign, make sure you know who your customers and what their interests are, identify keywords that are related to your business that people are looking up and which social media your target audience uses the most.
Targeting customers by country, city, or interest can be very expensive, so social media allows you to target users at your locations (also known as geo-targeting). Geo-targeting reaches potential customers who travel, live, work, or shop near you on a limited budget. Posting daily specials, offers, and other unique content to people in your area makes your ads work efficiently.
What attracts potential customers?
To attract potential customers, you need to offer an attractive offer that will allow you to provide your contact information (email address) in return. It can be as simple as a discount or as complex as an eBook, as long as it's attractive enough. There are many mechanisms on the Internet to acquire potential customers. You've probably encountered hundreds (or thousands) of them without realizing it, and you've registered for the one you like.
Not all techniques are created the same. There are several points to increasing the conversion rate from prospect to customer.
No matter how great a measure is, if it is not done properly, it will not be effective.
"Who", "when" and "where" are important.
Who: Who should be a potential customer? Find out what they are interested in, what they like, what they dislike, and their needs.
When: When will you become a potential customer? Is it the first time they visit a website or after reading a blog post?
Where: Where are your potential customers? You may need to create your own landing page or pop-up. You can also put a link in your blog post or add a button to the sidebar or footer.
Marketers need to have great content to brag about. Be aware that great free content can lead to the purchase of incredibly expensive products and services.
8. Add "action-prompting phrases"
Posting is not enough. You need to encourage your customers to communicate and post comments, tweets, or replies to messages. In addition to good photos and content, you should always add "action-inspiring phrases" text. For example, click a special link or button to get a new product with new gifts for first 10 or 20 customers.
Each of these tricks can help you attract customers and increase your fan base, but it's a good idea to create a marketing plan and monitor your posts to measure their effectiveness. By using these tricks in combination with that strategy, you can validate your target segments and find the tricks that are most effective for your restaurant customers.
9. Simple purchase procedure
A prospect visits the site, selects a product, and then begins the purchase process. But here, many visitors leave the site before completing the purchase process. The prospect is interested in the product and is motivated to buy it, but it seems that something in the purchase process discourages the purchase.
The main reasons customers leave their carts are due to price and procedural complexity. If you suddenly add some fees or the shipping fee is too high at the payment stage, you will be moved to another site to buy cheaper. Also, if the purchase process is too long and requires a lot of data entry, the customer will get tired of interrupting the process.
Leaving the cart can be avoided in several ways. First, consider free shipping and a full money-back guarantee. Customers can purchase with greater peace of mind when they know that shipping costs are not extra and that they can return it if needed.
Also, make the purchase process as easy as possible. It allows you to quickly navigate between your cart and other pages on the site, and offers a purchase option without membership registration for those who want to avoid lengthy registration procedures. Supporting multiple payment methods will also improve the completion rate of purchase procedures.
10. Take good care of existing customers
Retaining existing customers is just as important to the company as it is to acquire new customers. After having a prospective customer make a successful purchase, we will strive to make repeated purchases thereafter. Repeaters are relatively easy to sell because they already have product knowledge and trust in the product and the company. Also, in general, they tend to buy more.
11. Email marketing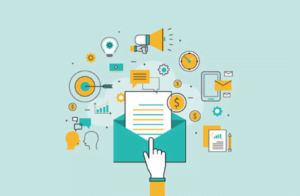 Email marketing presents a super effective way to connect with customers. Even if people don't have social media accounts, they have emails. And by using email, you can reach a large number of people for the cost of almost nothing. Email marketing campaigns can be used to notify your customers about special deals, sales, and new products.
Email marketing requires no revenue being spent on printing flyers and brochures and provides all important information that your customers need: a link to your website, a phone number, an address, and also another means of communication.
But maybe the best perk of email marketing is that you can customize each email that you send and address people by their name. According to research, emails are 26% more likely to be opened if they contain the name of the recipient.
12. Partnerships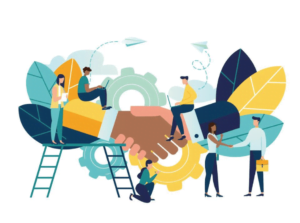 In today's densely-populated marketing landscape, every brand faces the tough task of building a brand identity and unique positioning that set it apart from competitors.
By working with other businesses, you can learn about new techniques and methods, have access to new resources, capture the interest of new customers and reach new markets.
Partnerships are beneficial for both sides: the business you're working with can reach your audience and vice versa. It also helps build brand awareness and credibility, as you will be featured on their website. The number of services you offer will expand, as well, so it is good to partner up with a business that offers a product similar to yours.
As we mentioned that it is beneficial to have testimonials from other businesses and to have your links on other websites? Partnerships are what makes these possible.
Conclusion
As you can see, there is a large number of ways to attract new customers online.
From the creation of the website for your business and its optimization, through social media accounts, to partnering up with other businesses, most of the mentioned ways to attract customers are free and all of them are beneficial.
So, get organized and put your business out there for everyone to see!
More Resources:
▷ How Do Search Engines work? Ranking, Crawling, Indexing …
▷ 20+ Digital Marketing Tools Top Marketers Recommend
▷ 12 Proven Steps to Boost Your Organic CTR in Google
▷ 13 Ways to Improve Your Organic Click-Through Rate
▷ Click-Through Rates in the SERPs – What Are the Real Numbers?