Today, digital marketing not only collects accurate and objective information about the target audience, but also tracks the results of brand or product promotion.
Recently, one often hears about the digitalization of anything and everything and about digital technology in marketing in particular. What is digital marketing in simple terms? To answer this question, it is worth looking at the human environment in big cities.
Today, people use a large number of gadgets, each of which provides interaction with its owner by means of an Internet connection. Of course, these are primarily smartphones, but also other wearable and not-so-wearable devices. For example, tablets, smartwatches, bracelets, smart speakers, smart TV, etc.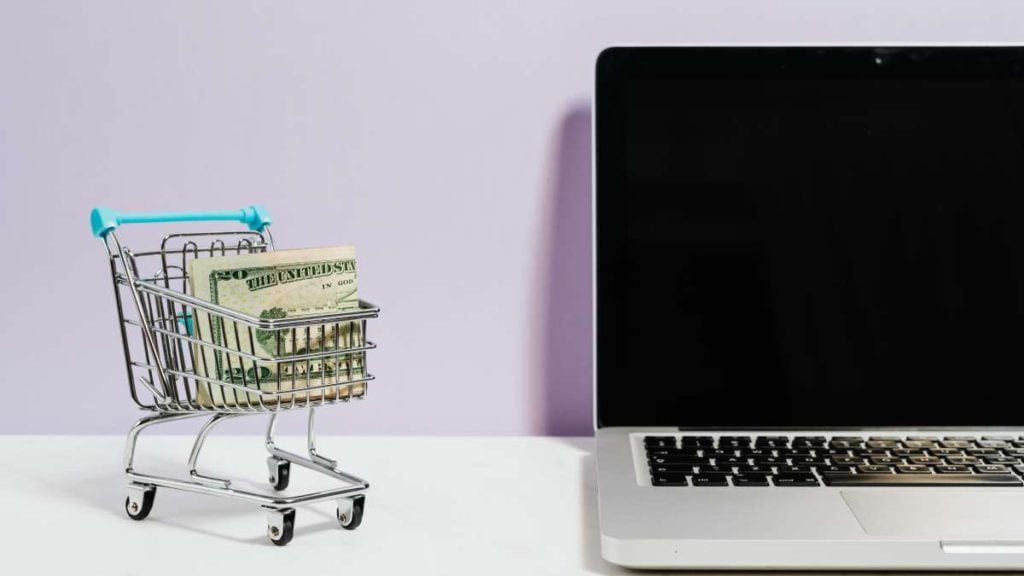 Gadgets today act as a starting point for making purchases and receiving services. In any smartphone user can find many useful applications that help to move around the city, country and the world, to make financial transactions, to make orders in cafes and restaurants and pay for them without waiting for the bill from the waiters, etc.
In short, digital or digital marketing is a way for businesses to keep their customers engaged with their personal devices. Of course, the main purpose of digital communications is to spend consumers on the goods and services provided by the company.
The digital marketer is in charge of attracting and retaining customers in the digital environment. You can learn more about the functionality and tasks of this profession in this article. In this material we offer to understand what is and what is included in the digital marketing.
More Resources about digital marketing :
▷ What is a Backlink [And Why Do They Matter]
▷ 168 Incredible Digital Marketing Stats
▷ What Is Digital Marketing? (Learn it in 5 Minutes)
Basics of digital marketing :
It is safe to say that digital marketing is not only a designation of a promotion strategy using digital devices, but it is also synonymous with modern marketing tools. It's not just that consumers today spend a lot of time online and use their mobile devices to get online.
In an overloaded information space, it's very difficult to get consumers' attention. This leads to the fact that people are only willing to accept offers from companies if they match their interests and demands.
Today advertising communication should be in front of the client's eyes at the right time and in the right place – at the moment when he is looking for a solution and is most interested in considering offers coming to him. In this case, the company has a chance to get the desired reaction in return.
To implement an advertising campaign in this way, businesses need a deep understanding of their target audience's needs and choices, as well as the creation of personalized messages.
Carpet impersonal advertising campaigns are not yet completely irrelevant, but their effectiveness has declined significantly. All of these changes are forcing companies to look for ways to collect data about their consumers and understand the likely action scenarios that lead users to purchase.
This is a major technology challenge for many companies. It brings us to the definition of the foundation of digital marketing. Gadgets not only serve as a device that is used to log on to the web, where in most cases the search for existing solutions for the human need that has arisen begins.
The smartphone is still constantly with the consumer. This opens up opportunities to identify him not only in space, but also to match his online profile in offline reality.
Thus, the main principle of digital marketing is not so much related to the use of online communications to contact the customer, but rather to the method of weaving the context of human behavioral features into the individual interaction with them.
The data obtained by the company and the choice of a favorable time for interaction with the consumer increases the likelihood of the desired response from him and, accordingly, the purchase made by him in the end result.
The emergence and development of digital marketing is directly related to the desire of businesses to reach their target audience. And not just to make contact, but to make it effective.
In this sense, the digital type of promotion is no different from the approach of traditional marketing. The new technology of interaction with consumers simply replaces an outdated technology that is no longer able to give businesses the results they expect.
Technology
Using digital marketing channels, a company gets an influx of users to its online sites. The ultimate goal of attracting this traffic, of course, is sales.
But the modern consumer rarely makes a purchase based on just one contact with a brand, so in practice a set of influences on the user, which covers several areas for communication at once, is used.
More Resources about digital marketing tools :
▷Powerful tools for small business owners
So, what digital marketing channels does the company use to interact with online users?
1. Email marketing.
It's hard to make a date with consumers if a company doesn't know how to reach them. You could say that email newsletters are the first step to implementing digital marketing, because it's impossible to use this channel without using tools to collect and process contact information and a messaging system.
One of the pluses of email marketing is that the contacts of people who were already familiar with the brands and offers of the company get into the base, which means a higher probability of their response.
If you want more information about Email Marketing, check out: ▷ A Beginner's Guide to Email Marketing

To a large extent due to the emergence of social networks the topic of this article arose. Because this type of media platform is a magnet for most people. Social networks hold the attention of users every day for a significant amount of time. In addition, such media platforms have created conditions for obtaining more detailed information about the interests of the audience, which itself willingly shares such data.
The services created and developed by social network owners provide a wide range of opportunities to interact with the audience and use targeted contacts to promote products and services. This attracts a variety of companies, from small to multinational. For this reason, they include social media in their first set of channels after email newsletters.
If you want more information about Promoting Content , check out: ▷ Promoting Content
3. Search Engine Optimization (SEO).
Almost the entire user experience of the online world is related to search sites such as Google and Yandex. The search for any product or service, reviews, recommendations, etc. starts with them. Today, SEO as a channel for attracting traffic includes researching keywords that are important for search, ensuring the necessary density of them in the content of the site, and using paid search engine promotion in case it is not possible to achieve high results to get organic traffic.
If you want more information about Search Engine Optimization, check out: ▷ A Complete Guide to SEO: What You Need to Know in 2021
4. Content marketing.
This channel of digital promotion is a response to the fatigue of people to direct advertising in the network and not only in it, but also in traditional media, such as radio and television. In this case, the modern user feels the need for useful educational content. Through familiarity with a certain topic, the study of different aspects is the way to discover new needs and purchase appropriate products. Content has different formats, which includes text, graphics, photos, audio and video, as well as all kinds of combinations.
If you want more information about content marketing, check out: ▷ What is content marketing? What is it for? And how to use it?
5. Paid promotion (advertising).
The online environment provides many options for advertising with different approaches to the audience and, accordingly, goals. The paid channel makes it possible to increase recognition, attract new users using context or targeting parameters, as well as to personalize the advertising offer based on the interest shown by the user on the company website or in the application.
6. influencer marketing.
The Internet allows the accumulation around itself of an interested audience of almost any user who is willing to share interesting content. The institution of bloggers is based on this principle, which has essentially displaced the media from its dominant position.
People prefer to receive information from other people, feeling more trust in them than in faceless media editorial boards.
Communities gathered by bloggers are of interest for companies, because it is a huge resource for building a recommendation field and expanding the audience of customers.
Moreover, it is not necessary to focus brand promotion campaigns exclusively on millionaire bloggers. There are examples in practice when a number of accounts with a few thousand active subscribers worked much more effectively and gave better results, and with less budget.
7. Reputation management and online environment.
What PR people used to do by building relationships with media editorial offices can now be done online. In some ways there is an overlap with the tasks of content marketing. But the possibilities of PR on the Web do not end there. The difference lies in the application of other tools.

After the whole world has experienced a pandemic, it is safe to say that online events have become part of brand promotion and will remain so in the future. Not the least of these digital channels are tools for managing feedback and resolving conflicts with dissatisfied customers. It's no secret that the Internet is a big book of complaints and suggestions.

Social networks, thematic forums, specialized resources and applications accumulate a large array of user opinions, which are actively listened to by those who are just about to make their choice. It is known that the way companies cope with the emerging negative, strongly influences the return of the "offended" client, as well as the choice of those in front of whom this conflict was resolved.
The task of online PR is precisely to keep track of emerging feedback and intelligently engage in dialogue to eliminate misunderstandings.
More resources about digital marketing Tools :
▷ Divi Theme Review: Best And The Fastest WordPress Theme
▷ Reasons Why Your Business Should Be Using HubSpot
▷ BLUEHOST REVIEW: Pros, Cons & Web Hosting & Quality
▷ GetResponse Review 2021: Details, Pricing & Features
▷ HostGator Web Hosting: Honest Review
▷ SEMrush Review: Features, Ratings & Details
8. Mobile app.
This is another level of interaction with its customers, because the contact becomes almost constant. For a company, it is an opportunity not only to confidently communicate with users, but also to enrich data and build a new customer experience.
The latter is even more important, because users are unlikely to want an app on their phone just for the sake of receiving advertising messages. What matters to him is the other value of interaction, which he cannot get without an additional icon on his phone.
9. Conversion rate optimization (CRO).
The emergence of this term is due to the understanding that attracted traffic to the site does not yet guarantee its conversion into purchases. The peculiarity of this digital marketing channel is that it is aimed at improving the user experience on the company's online site.
Thus, its task is to make the user, once on the site, take targeted action.
The attentive reader will have noticed that the channels used in digital marketing work at different stages of interaction with users, from first contact to the return of those who have already made a purchase once.
This suggests that the consumer's path to purchase is long and requires repeated contact using different channels and tools. Moreover, personalized messages show the best results.
The combination of all the features of promoting products and services in today's market forces companies to resort to technological solutions in digital marketing that improve the quality of campaigns. These include:
Chatbots :
They help to translate a set of standard customer questions into automatic mode. The main thing is that this is done to reduce the waiting time for users when contacting support. Unloading contact center operators from handling typical questions allows them to redirect their efforts to solving complex customer requests.
Voice Search :
This is a customer-friendly communication interface that is gaining popularity year after year. At the same time, it removes unnecessary barriers to repeat purchases of company products, since there is no need to distract from household chores or take a smartphone or other device to make a familiar order.
Qualification of leads :
Modern technology is capable of taking into account the characteristics of users' online behavior and predicting their likely purchases and the size of the budget allocated for this before the company comes into active contact with them. Such preliminary analysis and evaluation of potential clients' prospects improves the quality of interaction and increases the effectiveness of offers to each individual user.
analytics :
This is a more serious analytical technological tool, which helps to predict not only the requests at the stage of customer attraction, but also its behavior in the future. It is an opportunity for the company to take actions in advance to keep the customer's buying activity.
Augmented Reality & Virtual Reality :
These technologies help digital marketers visualize future purchases and place them in a consumer's environment or immerse them in a new world of acquisitions. As the saying goes, "Seeing once is better than hearing a hundred times. It's hard to find a better argument to convince people to buy.
Automation :
With a large number of clients with different interests, it's difficult to manually set up personalized advertising campaigns. Automation tools do this without human intervention.
Types and directions of digital marketing
Gathering information about consumers and using the data obtained at each stage of the customer's path to purchase to improve conversion rates and promotion efficiency is the main idea of digital marketing. This makes it possible to implement marketing campaigns of the following types:
Communications. In this case, the company capitalizes on consumer knowledge to make choices for better marketing solutions and personalized messages;
User experience. This option aims to create a brand interaction with the consumer that elevates the emotions they receive from buying or using the product.
Multichannel. It involves managing complex customer relationships across multiple channels: digital and traditional.
Omnichannel. This type is characterized by seamless interaction with consumers regardless of the medium – online or offline.
Digital marketing efforts can be divided into the following areas:
Brand recognition. Selling begins with familiarity with the company, brand, products and services, so in this case the marketing campaign is aimed at increasing awareness of the target audience and the formation of a response to the name of the promoted brand.
Generating leads. For business areas where the sales scheme is complex, digital marketing can perform the task of establishing contacts with potential customers for further work with them sales managers of the company.
Generation of sales. The online environment allows not only to implement digital promotion campaigns, but also to short-circuit marketing efforts to sales. This applies to customer attraction tasks and customer retention programs for repeat purchases.
Traffic generation. For areas where companies apply an advertising business model, it's important to attract visitors to the site. They don't have the goal of selling anything to users because they monetize visits through showing them ads.
Educating the target audience. For innovative business areas, the path to sales begins with demand generation. This process involves disseminating educational content to build future consumers' perceptions of the importance of new products, the opportunities that come with their purchase, or the problems that can be solved with their help.
Relevance and importance for business
Why are businesses going online and directing their marketing budgets online? There are several reasons for this. Here they are:
The Internet has a target audience for any business that spends a large amount of time there.
In the digital environment, the results of marketing activity are there. Various analytics tools provide detailed data to monitor. Changes can be made promptly to make promotion more accurate.
Digital marketing opens up new opportunities for business development. Even a small company can promote its products and services and make sales all over the world.
More efficient budget spending and consequently higher return on marketing efforts.
Digital marketing builds interaction with clients without intermediaries. And the interactive nature of communications allows you to collect valuable information about the behavior and preferences of customers.
Definitely, digital promotion has become a new evolutionary stage. Decisions based on assumptions and intuition, which used to be the case in marketing, have been replaced by data-driven actions. This requires new competencies and skills from professionals in the field. You can learn how to create successful strategies as well as implement campaigns in individual areas of digital marketing at the advanced training programs of the Marketing Competence Development Center of the National Research University Higher School of Economics.
What Do You Think?
Now We'd like to hear from you.
Let us know by leaving a comment below right now
More Articles :
▷ Powerful tools for small business owners
▷ Top 10 Most Popular YouTubers in Canada in 2021
▷ Must-Have Tools to Help You Become a Digital Marketing Rockstar
▷ 2021 Social Media Marketing Tools That Will Give You an Unfair Advantage
▷ How to Scale Your Facebook Ads 2021 | The Ultimate Guide
▷ 12 YouTube Video Ideas 2021, the ULTIMATE list for INSPIRATION!
▷ How To Use TikTok In Your Digital Marketing Strategy To Promote Your Business