What is a blog ?
A blog is a type of website that is usually maintained by an individual or a small group of people, and is used to share information, ideas, or personal thoughts on a specific topic or niche. Blogs are typically organized in reverse chronological order, with the most recent posts appearing at the top, and can include text, images, videos, and other multimedia.
They also often include a comments section where readers can engage with the blogger and each other. Blogs can be used for a variety of purposes, such as personal journals, news and information sites, and marketing and advertising platforms.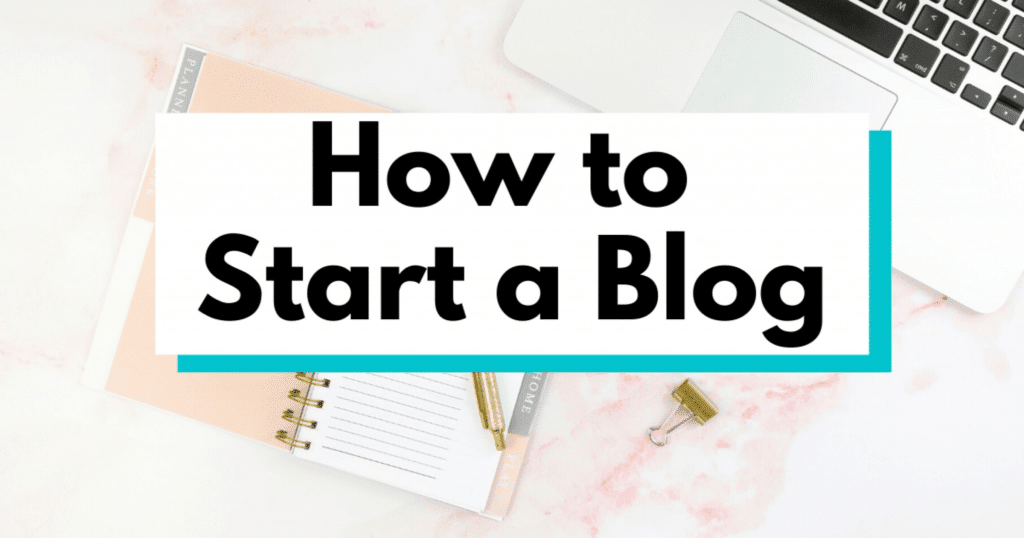 Why start a blog and Monetize it ?
Starting a blog can be a great way to share your thoughts, ideas, and expertise on a specific topic, and build an online presence that revolves around your passions and interests. By creating a blog, you can connect with like-minded individuals, establish yourself as an authority in your niche, and potentially reach a global audience.
Monetizing a blog can also be a great way to turn your passion into a full-time career or a source of additional income. There are many ways to monetize a blog, such as by displaying ads, promoting affiliate products, selling digital or physical products, or providing paid services. By monetizing your blog, you can turn your writing and content creation into a valuable asset that can generate revenue and help you achieve your financial goals. Additionally, Monetizing your blog can also help you to cover the cost of running your blog, such as hosting and domain fees.
Now that you have a better understanding of the reasons behind starting a blog, let's explore the steps you need to take to create one, from ideation to publication.
👉🏼 Additional reading : 18 Best Email Marketing Software for Affiliate Marketing in 2023 (Updated)
Follow these 6 steps to learn how to start a blog and make money today :
1.Choose your blog name and nich :
Before we jump into our blog naming method, remember that like choosing a name for a person, pet or business, you want to select a blog name that can grow and evolve with you.
Your blog name is the first thing readers see (like mywonwebsite.com), so it should ideally represent the general topics you write about—or it could be your own name, your company name, a clever combination of words, or something else.
If you're looking to break into domain name registration, We suggest checking out ▷ Namecheap
Your blog's niche is the general topic area that you'll be focusing your content around. Examples include blog topics like weight loss blog, Travel, fashion, and otherwise. 
2. Get your blog online (web hosting) :
The second step in starting a blog, is actually getting your blog online. That's what a web hosting company will do for you. This service stores your blog's files, data, and website code in a server that then allows your site to be accessed by anyone and from anywhere in the world. Without a host, your blog site won't be available for public access.
In Fact, your blog host should offer :
Customization Options
An Easy Learning Curve
Monetization Opportunities
Ability to Install Tracking Scripts
Room for Growth
Free Email, SSL Certificates, and More
Best Blog Hosting Sites :
Bluehost : Bluehost is a reliable web hosting service that gives you the best value for your money. It offers a great entry-level shared hosting plan for as little as $2.75 a month, one free domain name for a year, as well as free SSL certification, and plenty of customer support you can tap into at a moment's notice.
—> Click here to head over to Bluehost and hit the green "Get Started Now" button
Hostinger : Hostinger is becoming well-known name in the WordPress hosting industry. They offer affordable hosting, 24/7 live chat support, and a robust platform to host your website. Hostinger comes with automatic 1-click WordPress install, managed automatic updates, enhanced security, free CDN, WordPress speed acceleration, and free site migration.
—> Click here to head over to Hostinger 
3. Design your blog with WordPress theme :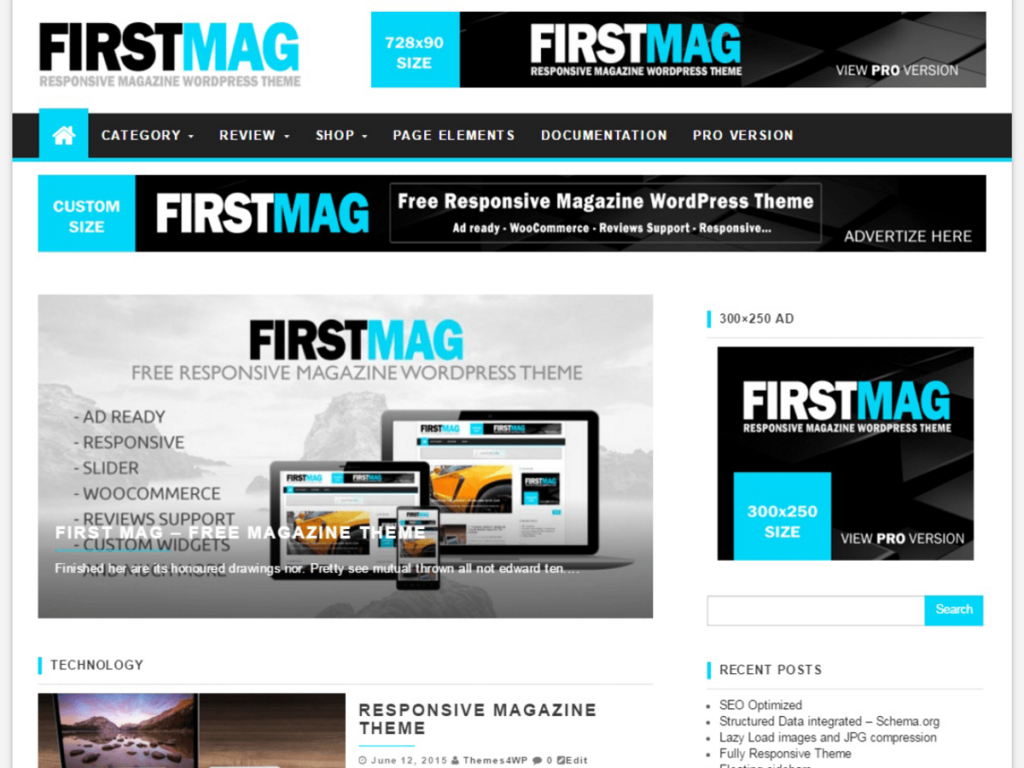 If you have read the other articles in our series, you should already know your blog niche, have a name, be using WordPress as your platform, have a web host and have a fully operational WordPress installation.
Now comes the fun part. Building the framework of your blog. By the end of this paragraph, you should have something that closely resembles a fully operational blog!
When you're still new to starting a blog, I don't usually recommend buying a paid WordPress theme right away. Once you have some traffic and can justify the investment, then it's smart to choose a premium theme with more features and options.
We recommend choosing Themeforest :  Themeforest is among the most used theme marketplaces, find out how to use it to find the perfect theme among the thousands of solutions.
Why blog design is so important when starting a blog
Even if you don't really care about design yourself, your readers will shift their behavior dramatically based on the features of your blog layout. In fact, during a 2012 study from Google and the University of Basel, researchers found that users judge a website's aesthetic beauty and perceived functionality in 1/20th — 1/50th of a second. Plus, thanks to a little psychological bias called the Halo Effect, people will extend that judgement to all aspects of your blog.
Once you've settled on the right theme for your WordPress blog, it's time to dive into the world of WordPress plugins, to help unlock even more customizations of your blog design & functionality. This is the necessary prep work in order to give your blog a chance of developing into a real business over time.
5 must-have WordPress plugins for bloggers :
Now that we've discussed why you'll need these blogging tools, let's look at each of the ten essential plugins in turn. Each tool on the list has been selected as the best option for either promoting, maintaining, or securing your blog.
Search engine optimization (SEO) will be one of your top priorities if you want to grow your audience. That's where Yoast SEO can help. This handy tool helps you optimize your content based on focus keywords of your choosing, add SEO-friendly titles, and populate meta descriptions for pages and posts. Plus, it comes with an excellent readability analysis feature, offering practical suggestions for improvement.
Jetpack is a versatile plugin that's a must-have for any website owner. It comes with various security features such as spam and malware protection, backups, and activity logs.
Blogs can be an easy target for spammers, which is why you need to protect your website with a tool such as Akismet. This plugin scans through your comments and filters out the ones that resemble spam.
MonsterInsights is genuinely the best Google Analytics plugin for WordPress. It's easy to use and offers a ton of features that will help uncover insights about your audience. Plus, its reports are clean, simple, and user-friendly, so you can find data to make business decisions and no longer work on your best guess
Pretty Links is a WordPress plugin that allows you to create pretty, clean and short links for your blog posts, pages and affiliate links. You can also use it to cloak your affiliate links, so they look neater and more professional. You can also redirect your links to any page on your site, or to any other site. 
4. Write your first blog post :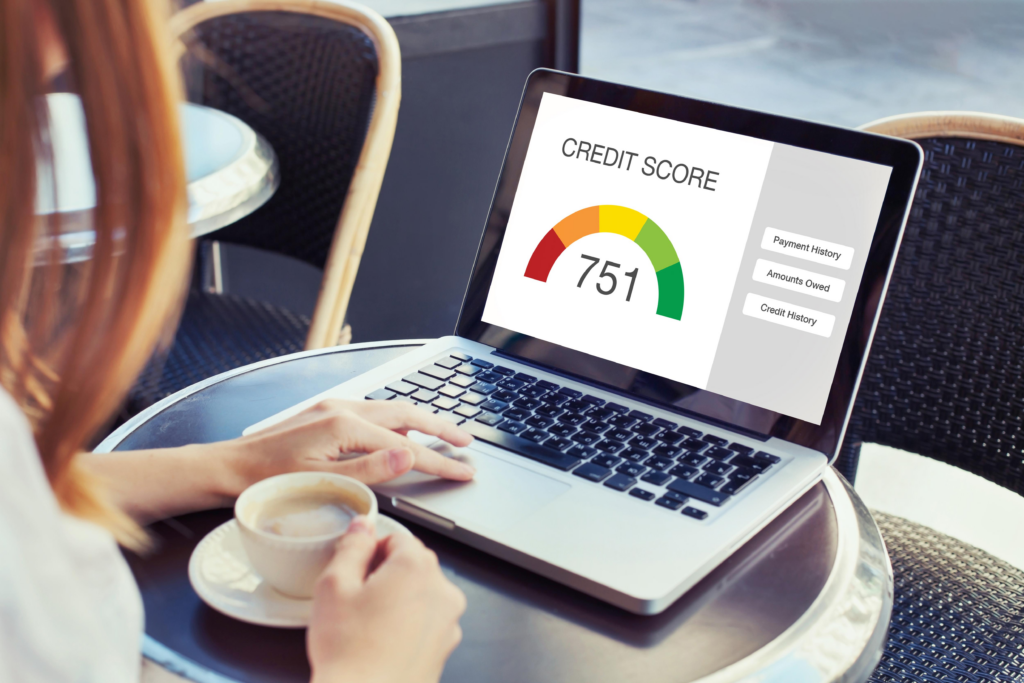 You don't read a blog because it looks nice or because they publish frequently. (Although those both help).
You read a blog because you care about what it says. Creating high quality content is what will bring you readers and help you to eventually make money blogging.
Ask these questions to determine a smart niche to start a blog in :
What's an interest or dream from your childhood that you find exciting?
What's the absolute best part of your day?
Do you have any hobbies or hobbies that you want to learn?
What is a deeply held value of yours?
What's one achievement that you're incredibly proud of?
Right away, you should have an idea or two for a clear niche you could start blogging about. It's ok if your niche grows, evolves and changes over time.
Now, let's do a little keyword research. Enter one of those keywords from above into your Google search. If there are tens of millions (or more) results, that's a pretty strong indicator that people care about this specific topic. But to be extra sure, I use my very own free keyword research tool to check the Monthly Search Volume (how many people are searching for this term each month).
5. Make money from your blog :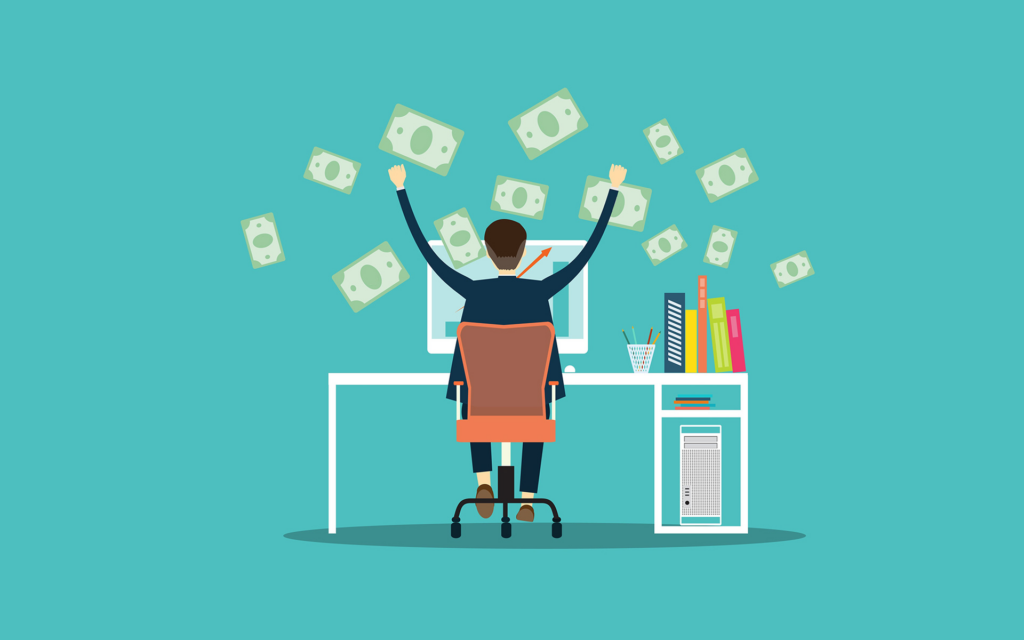 Making money blogging sounds like a dream. Not only do you get to work independently and skip the 9-to-5, but you can also blog from anywhere in the world about the topics of your choice. While it involves hard work, even beginners can achieve this with the right strategy.
In fact, once you have a strong content strategy and a growing online presence, you'll probably wonder how to monetize a blog …
1.Google AdSense :
One way to make money blogging is to add Google AdSense ads to your blog posts—and generate income as a result.
What, exactly, is Google AdSense ? The program allows you to place ad spaces on your site. Google then fills those spaces with relevant advertisements for your blog and site visitors. You, in turn, earn money when users view or click those ads.
2. Become an affiliate :
To find brands to partner with as an affiliate, browse the web for affiliate marketing programs that can connect you with different products or companies. Some of the most popular programs include:
Digistore24 is used for making money. Whether you are an entrepreneur or want an additional income source, the platform is the way to go.One can get started as a business and list their products. Otherwise, begin as an affiliate marketer to earn commissions. 
ClickBank is a good option for bloggers, entrepreneurs, and digital content creators who wish to promote digital and lifestyle products on their niche website or platform.
Amazon Associates has a consumer rating of 1.71 stars from 52 reviews indicating that most customers are generally dissatisfied with their purchases. Consumers complaining about Amazon Associates most frequently mention customer service problems. Amazon Associates ranks 85th among Affiliate Programs sites.
3. Write sponsored content
As your blog grows, companies may approach you with sponsorship opportunities. The company will compensate you for each post you create that advertises their products to your audience. Often, these gigs come with extra perks, like free products from the company for you to review.
To find these opportunities, you don't need to wait around for companies to find you. Reach out to the top organizations in your field and inquire about sponsorship options.
4.Sell merchandise, e-books and more
Another revenue-creating option is selling products directly through your blog. To do this, you can open an online store and sell items related to your blog niche or personal brand.
Keep in mind that you don't just have to sell physical products. Many bloggers opt to sell digital goods as well.
Here are some options for the kinds of items you can sell:
E-books
Online courses
Webinars and virtual events or meet ups
T-shirts, stickers and merchandise with your blog logo
Handmade crafts and other goods
Printables
Workshops
5. Freelancing (Selling Your Services)
If you want to begin earning from your blog as quickly as possible, then selling your services (by landing blogging jobs, freelance writing gigs or otherwise selling your expertise as a service) is the easiest option by far.
6. Provide consulting services
Another way to make money blogging involves harnessing all the knowledge you've gained as a professional blogger. Using your blog as a portfolio, offer your own expertise as a service and promote yourself as a coach or consultant.
7. Business Partnerships
Of all the ways to monetize your blog, this is the most amorphous. Who knows who you'll meet as a result. What about future guests on your podcast? The possibilities here for stumbling into partnership opportunities are endless.
How to Start a Blog (and Make Money) in 2023: Final Takeaways for New Bloggers
Writing a blog isn't just a hobby; it can also be a way to make money and live on your own terms. As you've seen, you can turn your website traffic into cash in a variety of ways. Follow these tips to grow your audience, build your reputation and make your content profitable.
With a combination of quality content, business smarts, and professional monetization tools, you'll be well on your way to earning revenue from your blog. To get you started, check out the how to monetize a blog part of our Blogging online course.
The traffic, monetization and everything else will follow.
Wz wrote this guide because starting a blog has been one of the most empowering, life-changing decisions I've made in my life.
And I hope that by now you feel confident enough to go out there and start a blog of your own.
I'd love to have you in my free 7-day course that expands on the teachings of this guide. We also dive even further into topics like driving traffic, my personal writing process, monetizing your blog and more.
👉🏼 You can check also :