What social media platform to choose in 2021 ?
What are this year's major social networks ? And which ones will you need to position your business ?
In the age of digitalization, social networks are the best communication tool to create a community around your brand, engage, retain and find new customers, there is no more need for physical appointments to grow our relationship network.
In this article I will tell you about the 14 most popular social media networks to Consider for Your Brand around the world in 2021,  listed by theme.
 GENERAL SOCIAL NETWORKS

Facebook is by far the most used social network on the planet with a number of active users amounting to about 1.60 billion per month ! It allows you to network with your friends, family, but also promote your business and brand through Facebook ads. It offers the ability to access different Facebook applications that aim to sell products online.
Facebook generates more than $ 12 billion (USD) in revenue every year, it is available worldwide but remains blocked in some countries. Nothing seems to stop its growth, thanks to the acquisition of other extremely popular social networks, among the most used in the world. Like Instagram or WhatsApp that help its revenue to continue to grow too.
2. Twitter
A platform for sharing short messages of up to 280 characters called "tweets", which can be accompanied by photos, gifs, or links. These messages relate to news in real time or aimed at his community.There are about 325 million worldwide active users in a month.
In order to follow the trend of online commerce, Twitter has made it possible to promote your business through tweets that allow you to sell your products. Although at a loss of growth, Twitter remains the platform of excellence to speak up, work on its image and its relationship with its customers.
With more than 255 million users worldwide, Snapchat is an application to share "stories" in the form of photos/videos with effects, lenses and filters geolocated that have a lifetime of 24 hours. on the other hand, it allows to send messages called "snaps" containing text, photos or videos with the particularity of self-destruct after a few seconds. Snapchat is now losing speed in the face of counterattacks (stories, filters, effects…) and its failed redesign. But with its 10 billion videos were seen every day on Snapchat (figures April 2016) thanks to videos produced by users, brands and media, added to the arrival of new features may suggest that the app will bounce back.
This social network is a micro blogging platform. it allows you to find, follow and publish blogs that include different types of things, such as text, photos, quotes, links, discussions, videos, audio. You will be able to customize what you want too, it works as a logbook, shorter than a WordPress blog but includes the features of the blog (WordPress, Blogger) and micro-blogging (Twitter) and graphic sharing sites (Pinterest, Instagram, Flickr).
It focuses on creativity, easy sharing about what we do, what we find, what we like, what we think and what we create. So Tumblr is also a good way to promote the launch of a new product as it has about 555 million active users each month.
PROFESSIONAL SOCIAL NETWORKS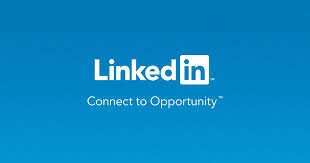 Founded in December 2002 and launched in May 2003, Linkedin has grown slowly but surely to more than 540 million accounts today. It allows you to create your CV online, to increase your professional network and relationships in order to make yourself known or develop the notoriety of your company.
But LinkedIn is also: a recruitment platform, a business tool, a media. Linkedin has negotiated its turn well by becoming a content publishing platform to go beyond the simple profile database it used to be. Moreover, the advent of "social selling" techniques really allows Linkedin to play a role of lead generation. Microsoft's acquisition of Linkedin is expected to create interesting synergies for businesses and see the emergence of new tools.
Viadeo, now called JDN Viadeo is French professional social network online since 2004 and mainly used in Europe. Originally called "Viaduct", it initially positioned itself as a full-fledged challenger to LinkedIn created in 2003. Its free offer is however very limited compared to that of the American, it allows to build and aggregate its network of contacts, in order to facilitate the dialogue between professionals.
It is also a tool for managing e-reputation (online reputation) or personal marketing, which attracts a greater number of profile types than LinkedIn, identifying significantly more senior executives.
MUSIC SOCIAL NETWORKS
Spotify is a digital music streaming service that gives you access to millions of artists ' songs, podcasts and videos from around the world, like Apple Music. Present in more than 180 countries, the service with 14 million subscribers boasts one of the largest music catalogs on the market, with more than 56 million tracks, you can access content for free by simply signing up using an email address or logging into Facebook . Spotify is renowned for the quality of its suggestion algorithms. Based on the listening habits of millions of users, Spotify is able to suggest album releases and playlists to suit your musical tastes.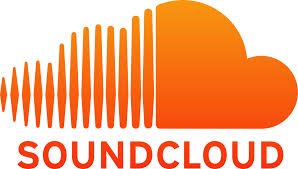 The SoundCloud platform is specialized in the promotion and dissemination of your musical projects. It offers a unique visibility, totally oriented towards music. With its simple and clean interface, your music is highlighted. You will even be able to choose the visual of your profile photo, cover photo and your tracks and then launch yourself to a very large and international audience.
In addition, using SoundCloud offers interaction between the people who follow your work and you, through comments, likes, etc. fans like to be able to interact with their favorite artists and it is even better when it is possible to leave comments on your song. And for you, knowing your fanbase is just as important.
This music on demand service offers a free listening plan on PC computer and a subscription to listen to Unlimited Music and without advertising, on desktop and mobile. The Deezer service is accessible as a website and mobile app on the AppStore (iOS), Google Play (Android) and Windows Store.
Other music streaming platforms also compete with Deezer on the market like: Spotify, Google Play Music, Apple Music, Soundcloud …
PHOTO SHARING SOCIAL NETWORKS
with more than 1 billion active users per month, Brands on Instagram are experiencing a steady erosion in the reach of their posts and the growth of their followers. instagram is now following Facebook's path by integrating an algorithm to determine which relevant content should appear in users ' photo feed. However, for niches particularly suitable for sharing visual and lifestyle experiences (fitness, beauty, fashion, healthy, cooking, coaching…), Instagram is always the channel to favor. Since its launch in 2010, Instagram has held the record in terms of progression to popularity.
With more than 250 million users, Pinterest is a place of inspiration and ideas for all projects and interests ! The photos or videos are shared on a thematic board called "the boards".. Companies can also sponsor pins and attract traffic to their website through organic posts. The concept is simple, depending on a theme of your choice : an event, an object, a phenomenon. You can pin your best photos
on a theme-compliant board or board. More women than men visit Pinterest, providing inspiration and ideas for a community of more than 250 million active users worldwide.
It is a social network owned by Yahoo. More precisely, it is a platform where digital photographs are stored and shared. Since it is a social network, members can form groups or communities based on their common interests and passions. Users can list their photographs or videos that are attached to keywords or tags, which will facilitate their searches. Flickr hosts nearly 6 billion photos and has more than 54 million visitors.
VIDEO SOCIAL NETWORKS
13. Youtube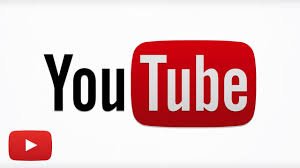 According to a Cisco study, 82% of the flow of information on the Internet will be related to video in 2020. With over a billion active users, Youtube is in a favorable position to continue to play a role, but should pay attention to the rise irresistible Facebook in the horizontal video classic and Snapchat and Instagram on the segment of the video vertical.
YouTube is the world's second-largest search engine behind Google. With its new advertising formats (Bumper ads, Shopping ads to display a product on a video…), the social network remains in a favorable position as a video leader for companies.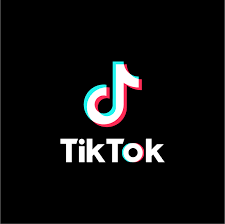 TikTok is a mobile application for recording short videos and applying effects, filters and music to them which is said to have been downloaded more than a billion times worldwide, according to the latest estimates from Sensor Tower. The app is very popular among young people especially since the acquisition and integration of Musical.ly with already 1 billion active users, it allows you to stream your light and music videos to an ultra-responsive audience.
TikTok has a huge viral potential especially now that it is in the growth phase, so the opportunity must be seized to stage your products through fun videos (or relying on influencers who already have an audience).
There are of course dozens of other social media. Following the hype of social networks is not necessarily the most sensible : be where your customers are.
What social networks do you use ? Which ones tempt you the most ? What social networks do you think will be the next to explode ?
It's up to you to tell me.
We hope you enjoyed the article.
More Resources:
▷ Women Are Now The Power Searchers For Pinterest
▷ GetResponse Review 2021: Details, Pricing & Features
▷ Divi Theme Review : Best And The Fastest WordPress Theme
▷ SEMrush Review: Features, Ratings & Details