YouTube is one of the best search engines in the world, ( the second largest search engine in the world). And if you're looking to use video as an effective part of your digital marketing strategy., you also need to be considering this platform and building a YouTube presence. So, these are the 5 best YouTube SEO tools to boost your rankings …
These few simple tricks are going to increase the chance of your account showing up in youtube …
Below, we'll talk about what these are, how they work, and how to use them…
vidIQ is a Chrome extension that adds additional data to YouTube. It helps you acquire the tools and knowledge needed to grow your audience faster on YouTube and beyond
Much of its functionality is similar to TubeBuddy. In the search results, it shows search volume, competition, overall keyword score, related queries, keyword stats, and the tags from the top-ranking videos.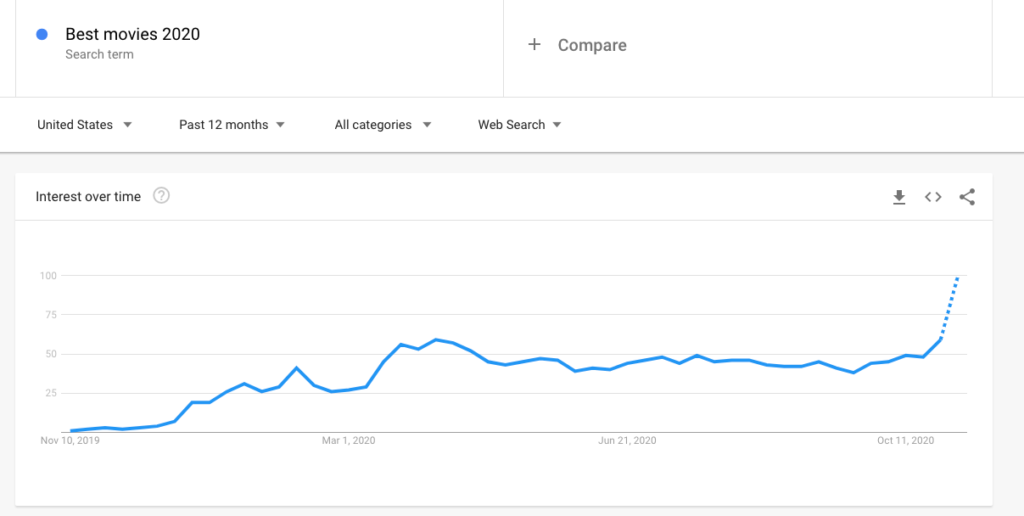 Google Trends is a website by Google that analyzes the popularity of top search queries in Google Search across various regions and languages. So, remember that you need to ensure that your videos align with those search trends, and Keep your finger on the pulse of recent trends.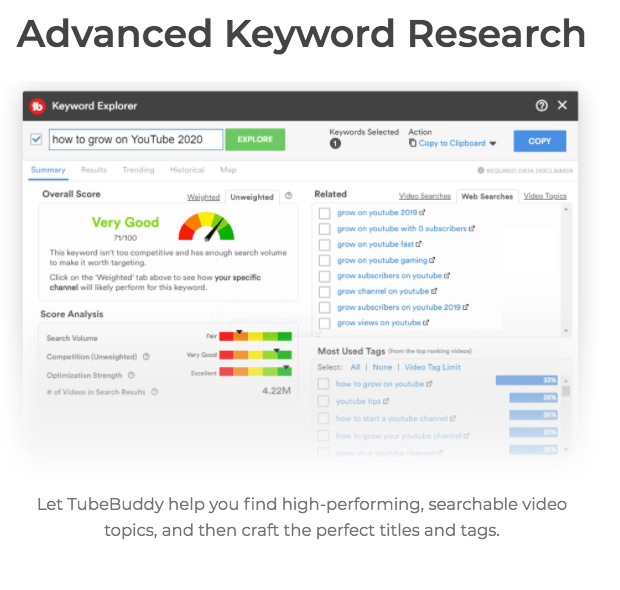 Opening a ranking video's source code, you can find its keyword tags. But as usual, tools can make this process more convenient.
TubeBuddy helps content creators, brands, and networks save time and grow their channels. it helps also, generate multiple tags related to your topic. Put in the URL or topic of your next video and see what tags come up. RapidTags shows the level of engagement needed to rank for a query.
4. keywords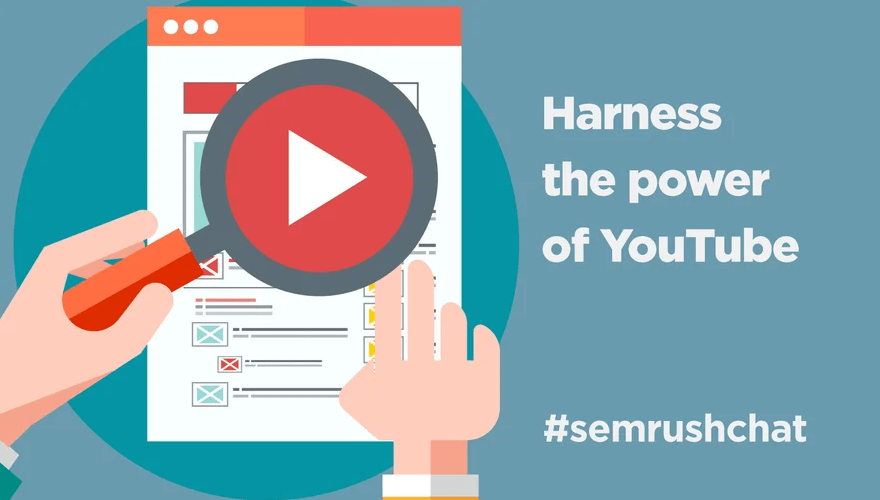 To get your video content found, you need to use the right keywords, you can also use YouTube autocomplete – either on the platform itself or via a designated keyword research and analysis tools such as keyword planner tool.
NB : Semrush lets you pull keyword ideas from YouTube's suggestions, and highlights vital metrics, tags, keywords, long-tail keywords, such as search volume, expected visits, competition …
5. Youtube video autosuggestion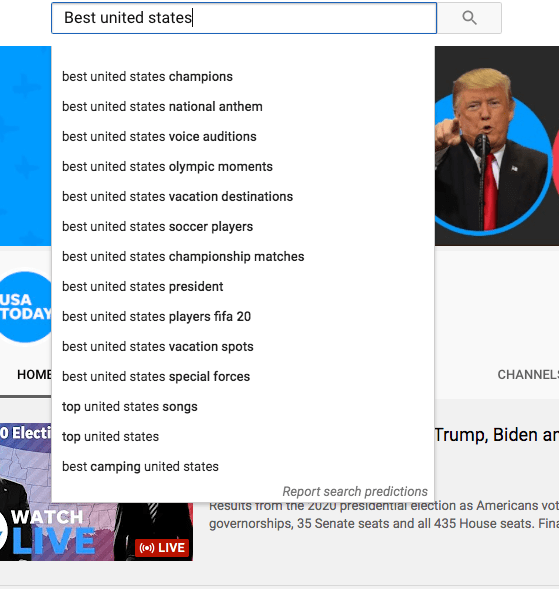 These suggestions are based on relevant queries people have previously searched on YouTube, and they're a great source of inspiration for videos. These videos include personalized recommendations, based on the viewer's previous watches, and videos that are topically related.
For example, if we type "Best united states," I see results like "Best united states song" and "Best united states players," which are great ideas for standalone videos.
More Resources:
▷ How Do Search Engines work? Ranking, Crawling, Indexing …
▷ 20+ Digital Marketing Tools Top Marketers Recommend
▷ 12 Proven Steps to Boost Your Organic CTR in Google
▷ 13 Ways to Improve Your Organic Click-Through Rate
▷ Click-Through Rates in the SERPs – What Are the Real Numbers?